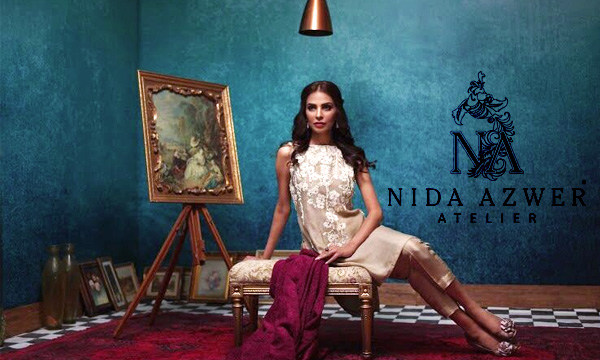 Nida Azwer has based her eid collection across a range of light and breezy fabrics to offset the summer heat, including cotton nets, chiffons and soft silks. Expects bright and fresh colours along with the Ateliers signature whites and beiges in prints and solid colour blocks embellished with embroideries, embossing and cut work.
Speaking about her Eid 2015 collection, designer Nida says, "Eid at Nida Azwer is a celebration of colour, cut and embellishment. We have given a diversity of festive designs across 3 distinct capsule collections, all based in fabric perfect for the summer. We are particularly looking forward to revealing our new style Peshwas with this collection, which we have changed slightly in hemline, to complement its vintage charm, yet give a small twist for the season."
Nida Azwer introduces a new take on their signature style peshwas, now interpreting it in a silhouette that is shorter in front and longer at the back.