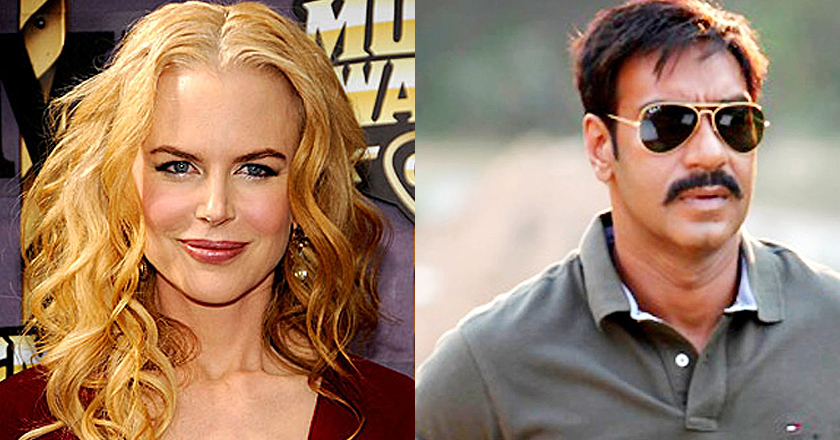 Old-time Bollywood actor, Ajay Devgn who last starred in the masala film, Action Jackson is about to produce and direct a movie named Shivaay, and he will also be cast as one of the lead actors. It has been reported that Hollywood actress Nicole Kidman has been approached to be cast in the film which is expected to be an out-and out, action movie.
Reported by the Indian Express ,Nicole Kidman has been approached and Ajay Devgn is in talks with her currently regarding casting her as one of the main leads in the movie. Although there have been no confirmations yet, the talks are at a conclusive stage and Nicole Kidman has almost agreed to the deal.
Nicole Kidman is an Australian actress, who has acted in internationally acclaimed movies like "Mouline Rouge", "Far and Away", "The Hours" and "Interpreter".
In talks with the press, Ajay Devgn had stated that the movie Shivaay boasts one of the highest budgets in the country. The action director for the movie "The Fast and The Furious" has reportedly worked for the film as well.
The movie also marks the debut entry of Dilip Kumar's grandniece, Sayesha.