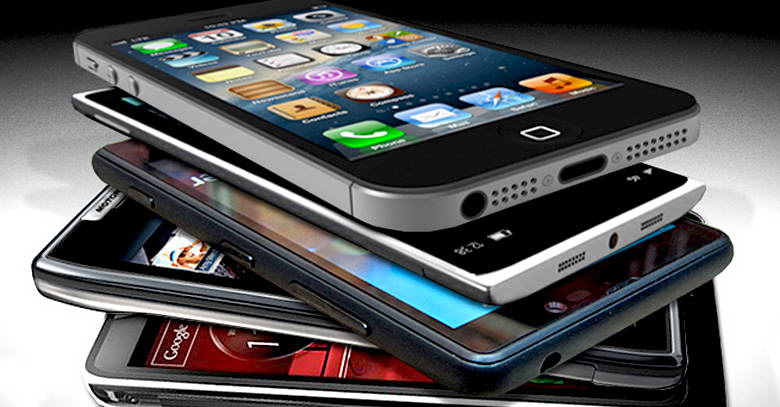 By Hassan Wasti
Google recently launched Nexus 5 and Android 4.4 KitKat which was perhaps one of the most leaked phone in this year but nevertheless it managed to impress its users with its features. With Nexus 5 now in the market it is time to see how it holds up against other top Android Phones like the HTC One, the Moto X and the Samsung Galaxy S4?
Let's compare the specs to find out.
HARDWARE
Size
Here's what every one of these phones have in common; all four phones measure between 4.7 to 5 inches, which puts them in the same average size category.
Weight
The Nexus 5, Moto X and the Galaxy S 4 even weigh the exact 4.59 ounces, while the HTC One moves up the scales at 5.04 ounces. Still, all four phones are a comfortable use in terms of hand devices.
Battery life
The Galaxy S4 packs the biggest 2,600mAh battery of the bunch, but it also has the largest 5-inch screen to power. The Nexus 5 and HTC One however, use 2,300mAh cells, while the Moto X has a 2,200mAh battery.
Overall one can expect similar battery life for these devices, although the Moto X uses lower-powered hardware for some tasks and generally last more than a day on a fully charged battery.
Screen resolution
Things get complicated when we compare screen resolutions. Right off the start, the Moto X misses the mark here, as it's the only phone that doesn't feature a 1080p display. Its 4.7-inch, 720p screen is still packed with a dense 316 pixels per inch (ppi), but it simply cannot compete against the HTC One, with its 4.7 inches screen and 1080p resolution.
HTC One has one of the densest mobile screens available (it works out to an incredible 468ppi). The Nexus 5 and Galaxy S 4 come close, however, with 445 and 443ppi respectively. I'd give an advantage to the HTC One, but the Nexus 5 and Galaxy S 4 are comparable if you want a slightly bigger screen.
Processor
When talking about processing power, no phone on this list can compete with the Nexus 5, which uses Qualcomm's latest 2.26GHz quad-core Snapdragon 800 chip and 450 MHz Adreno 330 GPU. Galaxy S4 and the HTC One are a generation behind with their Snapdragon 600 chips, while the Moto X uses Motorola's X8 processing system, which is based on last year's Snapdragon S4 Pro.
The difference in the processors does not mean that these phones lack performance, but if you want the phone that comes off as a top-notch gaming machine, the Nexus 5 is your pick.
Camera
Cameras are tougher to compare on specs alone. It looks like HTC One should be the outright loser, when you look at its 4-megapixel sensor compared to the 13-megapixels in the Galaxy S 4. But HTC's camera uses "ultrapixels," which essentially means it uses larger individual pixels to reduce noise and has better low-light performance.
Reviews suggest that the Galaxy S4, the sharpest shooter of the bunch with its highest megapixel rating, validating that megapixels do indeed matter.
While all four phones are somewhat comparable in terms of performance and physical design, there's one key feature that distinctly separates the Nexus 5 from the pack and that is its Software.
SOFTWARE
The Nexus 5 is the only phone, as well as the only phone in general, to ship running Android 4.4, also known as KitKat. You can barely get an official version of Android 4.3 (Jelly Bean) running on any of the other phones listed here yet, and that's been out since July.
KitKat has lots of new features, like new voice control, faster multitasking, a new and improved phone app, printing capabilities, native keyboard emoji and more.
On top of that, with a Nexus phone, you're guaranteed to receive future software updates from Google before any other phone does, since you're running a stock version of Android. You don't need to wait for it to pass through a network operator before it makes its way to you months later.
Moto X has hands-free voice control abilities which the Nexus 5 lacks. But overall, one of the best things about mobile phones is that they're constantly improving, and with the Nexus 5, we have a phone that evolves much more quickly than the competition.
STORAGE
When it comes to storage, Samsung has a considerable advantage over the competition, as the Galaxy S 4 is the only phone to offer a microSD card slot which allows you to add up to 64GB of memory.
The HTC One has 32 or 64GB models, while the Nexus 5 and Moto X is available in 16 or 32GB variants. One can always use cloud storage, but if you need to store lots of data most of the time, you should really consider a phone with a microSD slot.
PRICE
Among the four, Nexus 5 is the only one that doesn't support the four major US carriers. While you can get the phone on AT&T, Sprint and T-Mobile, it isn't available on Verizon. But you can't beat the price as it is priced at $349 or $399 off-contract.
And Sprint has announced that it will be carrying the 16GB model of the phone for $149.99, with monthly payments after that. The Moto X is least expensive option, beginning at a $99.99, while the Galaxy S 4 remains costly as ever, at the same $199.99 it launched at.
Having said all that, if you'd rather get yourself a new Android phone today, which one should you get? The stats suggest that the Nexus 5 offers the best overall value. With Nexus 5 you're getting a killer combination of the fastest hardware and the latest software for a great price.