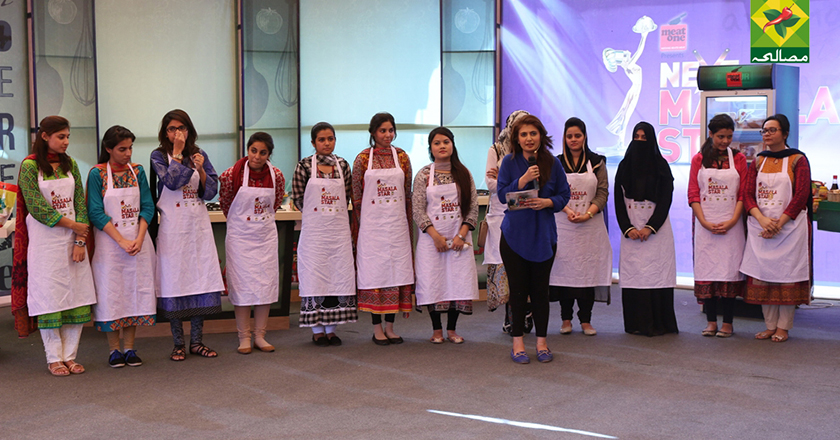 HUM Masala TV has initiated Pakistan's first cooking competition called Next Masala Star 2015'.
Starting from May 16, 2015, the reality competition will be aired every Saturday and Sunday at 6:30 pm on HUM Masala. The shows esteemed judges' panel include the famous Zubaida Tariq, Chef Tahir Chaudhary, and Zarnak Sidhwa.
The show's contestant have been selected from 12 different universities and colleges. The first round of auditions took place in Bahria University, IOBM, Khatoon-e-Pakistan Government College for Women, Mohammad Ali Jinnah University, Apwa Government College for Women, St. Joseph's Convent, Khursheed Government College for Women, Indus University and other colleges.
The contestants face some tough tasks, make some extraordinary food, and have a chance to learn from the veterans of the culinary world.
Starting with over a 100 contestants, the show boasts tough competitions and only one will emerge as the Next Masala Star!