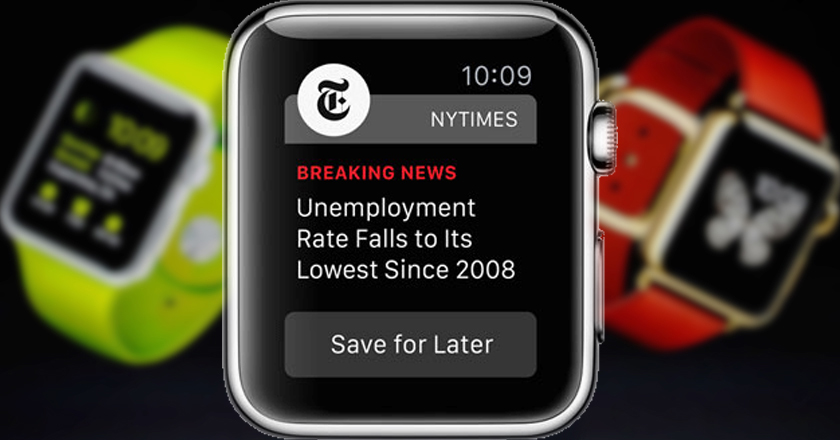 Following the latest trend of wearable tech gear, The New York Times has officially announced that it will publish or send out 'one-sentence stories' designed especially for small screens. Well then Mr. Genius, what are headlines for?
What organization doesn't want to capitalize on a trend? And with that in mind, The New York Times has come up with the one sentence stories for their upcoming Apple Watch App.
Read More: Apple Watch in Vogue
The New York Times has announced this feature for its Apple watch users so that they can 'catch up in seconds'on the latest news and trends around the world as they go about their daily life. This has been dubbed by the paper 'a new form of storytelling'.
According to the Times:
"One-sentence stories are accompanied by The Times's award-winning photography and short, bulleted summaries. Readers can use Handoff to continue reading any story on iPhone or iPad, or tap "Save for Later" to build a personal reading list…. The Times's breaking news alerts, which reach nearly 15 million devices, will also extend to Apple Watch"
These on sentence stories will feature many of the famous sections of the paper, ranging from Tech, Business, Politics, Arts and Science, of course. A fun thing though comes our way that the News giant will feature emojis in their stories as well.
Read More: Apple Watch Unveiled!
The Times' mobile team will handle The New York Times app. All of this will be accessible by the users from 24thApril onwards, that's the same day that pre-order customers and the stores will receive their Apple Watches.