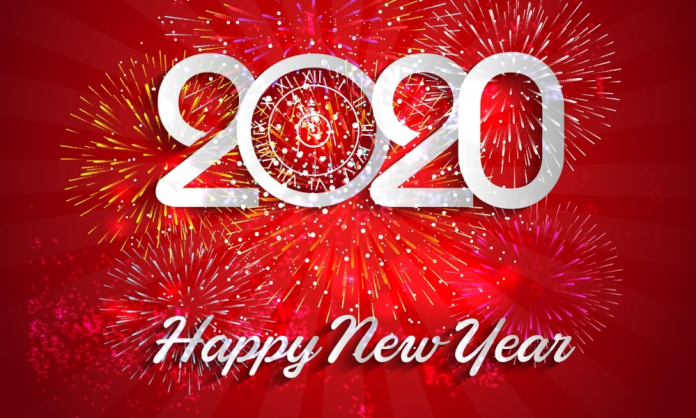 The New Year is just around the corner and before we know it 2020 will begin. Another year has passed and everyone is making plans to make new resolutions and stick to them this time around.
It is a festive season and celebrations will be taking place marking the end of 2019 and the beginning of 2020.
Here are some wonderful quotes you can send to your loved ones to motivate them for a happier and more glorious new year.
Take a look:
1. "May the Happy New Year bring beautiful dawn to your life which is as beautiful and colorful as you are"
2. "A new year is like a blank book, and the pen is in your hands. It is your chance to write a beautiful story for yourself. Happy New Year"
3. "Friend, neighbor, confidante: you have improved my life so much that, as we enter a new year, I wish for you all the love you have shown me. Happy New Year."
4. "I would just like to express how much joy you have given me, and wish for your joy and happiness in return. Happy New Year!"
5. "Another year has passed, another year has come. I wish for you that, with every year, you achieve all of your dreams. May God pour love and care on you. Happy New Year."
6. "Now, in the New Year, we look back upon warm memories. You've had a hand in every wonderfully warm memory I have. Happy New Year"
7. "Thank you for the fun, and sometimes embarrassing, memories we share. Let's keep that tradition going in the upcoming year! Happy New Year, with love."
8. "Even if our talks may lessen, our hellos and our stories as well, but remember that, no matter what happens, my prayers and wishes for you will never fall short. May this year be the best year by far, and may this year bring with it endless joy and happiness."
9. "No one can go back in time to change what has happened, so work on your present to make yourself a wonderful future. Happy New Year."
10. "Don't forget the past, learn from it. Happy New Year."
11. "You're supposed to let go of the past and start off new. You're supposed to forgive all those who have hurt you and be open to new relationships, with open arms. That is why it is called the 'New' Year. May you have a Happy New Year."
12. "May what you see in the mirror delight you, and what others see in you delight them. May someone love you enough to forgive your faults, be blind to your blemishes, and tell the world about your virtues."
13. "Let's give a warm welcome to the year that starts a new, cherish each moment that the year shall behold, so let's come together and celebrate a blissful start to the New Year. Happy New Year."
14. "May each and every day of yours be renewed with lots of happiness and love. Happy New Year."
15. "May the new year that follows be the best you have ever had. Have a blissful new year!"
16. "The future ahead holds numerous surprises for you. Be open to changes. Happy New Year."
17. "Time is like a flowing river, no water passes beneath your feet twice, much like the river, moments never pass you by again, so cherish every moment that life gives you and have a wonderful New Year."
18. "May your days be painted in gold. May your life be filled with diamonds. May the stars shine brightly on your world. May you have a fun-filled year. Happy New Year."
19. "May you know the joy of love, to soothe all tears away, a true friend to walk beside you, through each and every day. Happy New Year"
20. "It's time for champagne, cake, and balloons. It's time to celebrate the new year. Happy New Year."
Brandsynario has also compiled a list of greeting cards and messages for the New Year celebrations of 2020.