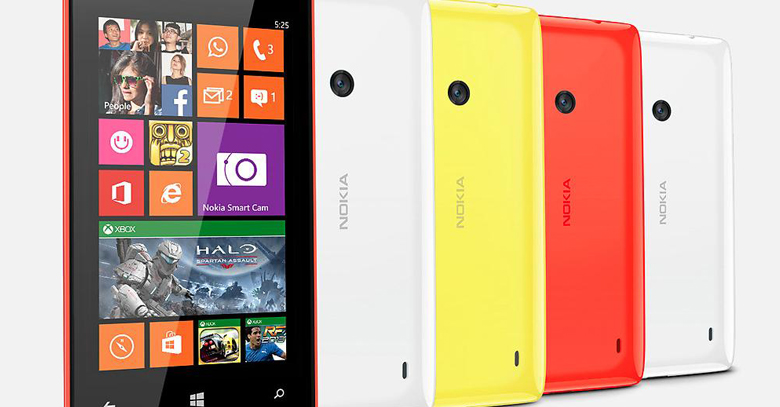 The long spread rumor about Nokia launching a new Windows phone has been declared true. The best selling Windows 8 phone, Nokia Lumia 520, has been succeeded by Lumia 525. 
Almost the same as its predecessor, Lumia 525 has one major change. While Lumia 520 has a 512MB RAM, which created a problem for apps that require a larger RAM size, the new Nokia Lumia 525 sports a 1GB RAM.
It features a 5 megapixel rear camera with 720p video recording, a 4-inch WVGA screen with a resolution of 800×480 pixels, an 8GB internal memory extendable via microSD card, and a 1GHz dual core SnapDragon S4 processor. Available in Black, White, Orange, and Yellow removable backs, users can switch covers according to their moods.
Its 1430mAh battery will be able to provide up to 17 hours of talk time, and 366 hours of standby time.
A few things that this model lacks are a front camera and a flash, which most people were looking forward to in the new model.
The new model will be launched in Asia Pacific, Africa and the Middle-East, with the initial release being in Singapore on the 14th of December '2013; however, the new Nokia Lumia 525 will make a delayed entry in Pakistan's market in February 2014.