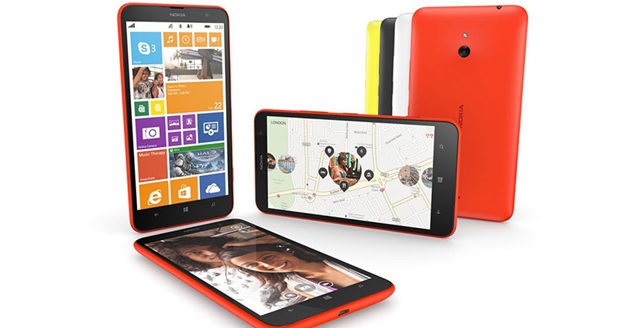 By Zulfiqar Ali Sajwani
Embrace yourself all Windows Phone fans, for soon you will experience the 3rd Update for Windows Phone, which is definitely going to leave you stunned.
The classy update is code-named as 'Black' and it has the following new/updates features:
Driving Mode
  Windows Phone has been popular for delivering a user friendly experience since its inception. The latest update has a driving mode facility that would help the users to lessen distractions while driving a car or other vehicle by automatically rejecting or silencing incoming calls and messages.
The Driving Mode is automatically stimulated when the phone is connected to a pre-defined Bluetooth accessory .It can also be set to send automatic replies to people who call or text you while driving, so that the caller knows that you are not in the position to answer her/him and would definitely get to them back!
Updated Storage Setting Module
The recent update offers a version of the storage Settings module that conveniently manages to free space on your phone and manage temporary files. For those of us who get boggled while figuring out where our storage is going away, there is a category view that displays what is taking up space at a glimpse.
Screen Rotation Locker
The update solves this problem by offering a feature that can be used to turn automatic screen rotation on or off. This makes it possible to lock the screen is a specific rotation state i.e. portrait mode or landscape mode, which helps you significantly watching a video or reading an eBook.
Nokia Beamer App
The Black update helps you turn your phone into a virtual projector through the new Nokia Beamer app, which is a more sophisticated variant of the existing Nokia Photo Beamer app. Through this app you can share your phone's screen with any Internet (HTML5) connected device. This feature would come extremely handy for those who wish to offer a demo or a tutorial to their colleagues, or while sharing photos on a large screen with family and friends.
Stand up Switcher
Often users used to get hustled while figuring out how to close a certain app on a Windows phone. Life has been made way easier by the 'Black' Update, for the standard app switcher, which appears when you press and hold the back button on any Windows Phone device, now has a close button (x) in the top right corner of each app panel in the switcher
This is not all; there is a long list of what the Nokia Black Update has to offer to its users, each feature beating out the other on its creativity. Some of those features include:
i) Improved Windows Phone's Internet Sharing feature.
ii) Availability of Nokia Camera for all devices, with a start-up feature through a pin-protected lock screen.
iii) Support for raw DNG capture
IV) Availability of Nokia Story Teller for all devices ( previously it was available only for Nokia Lumia 1520)
v) Availability Nokia Refocus, which combines a burst of shots into a single re-focusable photo, for all devices.
And the list goes on and on.
How to Access These Features?
While some of these features would come along as soon as you update your Windows Phone, Nokia has also provided QR codes which can be scanned to achieve these tremendous updates.
Nokia has already started rolling out its updates, which is expected to be completed by end of February.
This windows update clearly signifies the fact that no matter what local competitors like Q Mobile continue to do in order to raise the bars, be it foreign celebrity endorsement, annoyingly frequent additions or stupendous marketing budgets; they cannot come at par with giants like Nokia, who are all set to offer world class software updates and resilient hardware quality that are beyond users' imagination.