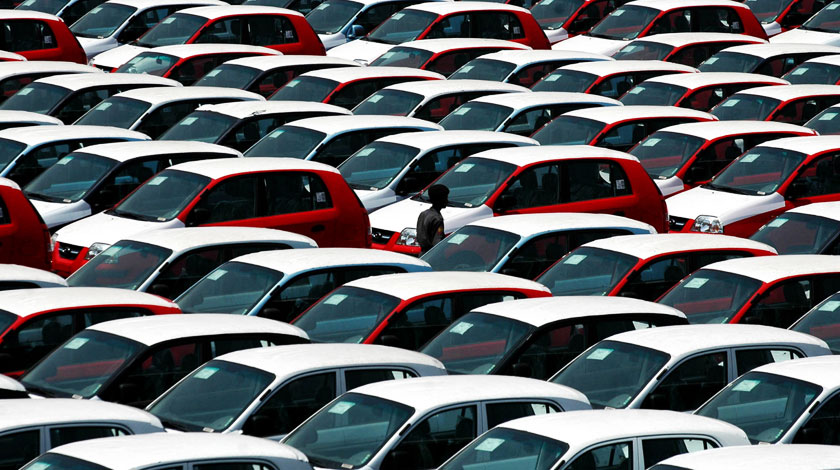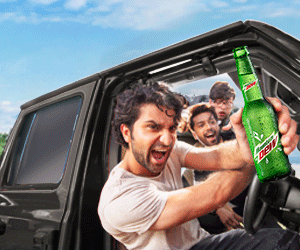 Following the wake of the rumors of reduction in import duty of cars proposed by the New Auto Policy, Brandsynario took the liberty to define this issue in a more comprehensive light and weigh the rumors on actual scales.
Our team interviewed Mr. Sohail P. Ahmed, a seasoned auto industry veteran to get his take on the rumors surrounding the new auto policy. With more than 35 years of experience, Mr. Sohail P. Ahmed is an expert on the Pakistani Automotive Industry.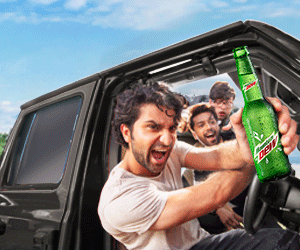 During his career, he has served as Chief Executive of some automotive state sector units and also of some leading units in the private sector. Currently, he is the advisor to Chairman, House of Habib and Director on many Boards in public & private sectors, he is also the chairman of PJBF (Pakistan Japan Business Forum).
Read more: Pakistan Auto Import Policy to Implement 80% Reduction in Import Duties
The rumors about the New Auto policy speculated that the new CBU Cars will enjoy an 80% reduction in custom import duties for the next 5 years and the existing automakers will benefit for the next 2 years. Another rumor claimed that only 5% reduction will be implemented.
So what effects would they have on the overall Automotive Industry in Pakistan?
If the reductions are to be implemented on new as well as used cars, by as high a percentage as 80%, then it will spell doom for our local auto industry.
As the imports will be cheaper, the car importers will benefit hugely by importing new and used cars which will provide unfair competition to locally manufactured cars by Toyota, Suzuki and Honda, as levies on them are higher.
According to Mr. Ahmed, "The duties on newly built up vehicles is not low right now they are OK. On 800cc, it's 50%. On a vehicle of over 1800cc, it is actually 150%, which is high. We have even asked the Govt. to reduce it to 100% from 150%; even then, not many cars will come in as even 100% is a high rate of duty. Whilst some people will get high-end cars, the local industry will also have space to play in".
With an 80% reduction in levies then there will be no automotive industry. For example, there is a 50% duty on an 800cc vehicle so if an 80% reduction will be implemented, the duty would be just 10%. The duty on CKD is 32.5%. So why would anyone import at 32.5% when they can import at 10%? The assemblers will stop assembling and sell imported vehicles, whilst the auto parts manufacturers will die, where the real technology and employment is.
In Mr.Ahmed's own words, the reduction on import duties are"Just baseless rumors. This won't happen unless GoP does not want the automotive industry."
However, the duties on used CBUs have been lowered artificially even now. For example on an 800cc vehicle it is $4800, then if the car is 3 years old with 1% reduction, per month, it makes it a 36% reduction for 3 years. So it's a 36% reduction on $4800. Versus that, Mehran, an 800cc car pays more levies than this used car will pay. So on one hand the Government actually loses out on its income, and on the other the industry loses out on volume.
Volume is crucial more to the automotive industry than others as it is a capital-intensive industry. With a change in models, every 5 years, billions are spent on new technology and design; volume is critical to keeping prices affordable.
Explaining his point further that import duty on used cars should be increased, he said, "Used car import duty should be increased. I have a very simple formula. The duty on the new cars should also be implemented on the used cars too but reduced by 1% for every month. So, if a 3-year-old car is being imported, the duty of a new CBU is reduced by 36% (For 36 months) for the used car. Why have another structure for a used car? Where did it come from? If a 1-year used car is being transferred, under any of the schemes prepared by GoP for expatriate Pakistanis, apply 12% depreciation on the levy. That looks fair. It is also linked to a method and a system, otherwise it is not linked to anything. Where did $ 4800 even come from? It is just arbitrary. How was it done? It is unrealistic, unfair. Both the Government and industry actually loses out."
Besides the scheme for used cars is only for expatriate Pakistanis, it is being used misused openly. It is nowhere applicable where the government wants automotive industry. Countries as India, Thailand, Malaysia etc do not subscribe to it.
When asked about what should be the ideal percentage of reduction, he replied, "On a New built up vehicle of 1800cc the duty is 150% right now, I say that it may be reduced to 90-100 %. So it will still be there yet not low enough for people not to buy local cars. On other sizes, there should be no reduction. CBU duties in India, Thailand, Malaysia, Vietnam etc are much higher. Every country which has an automotive industry protects it, except USA. Japan and USA had very contentious trade discussions for years because Japan was protecting its automotive industry, this is because of the industry's impact on the economy. Malaysia has put it amongst manufacturing plus industry.
The local industry's sale of locally assembled cars & LCVs was around 158 thousand vehicles during the FY 2013-14 whereas just 2 years back in the FY 2011-2012 this figure was at 185 thousand.
The major contributor for this decline are abundant import of used cars due to reduction in period to 5 years from 3 years, a handful of models offered by local companies, low economic growth, high leasing rates and uncertain government policies.
Weak economic growth adversely influences sales of small and mid-sized cars more, as reduced economic activities hit the middle class most; it also limits consumer financing. As told by Mr. Ahmed, the current per capita income of Pakistan is $1380 and if it reaches $3000-$3500, we will see major changes in the Auto Industry and the car sales will improve radically.
The auto Industry in struggling to stabilize itself. Automakers here have taken steps trying to grow the sales by Introducing new models, with more features. The current financial year will see an upturn as new models have been introduced, the leasing rates have declined and there is a positive view about the economy.
Peter Drucker, the management Guru called the automotive industry as the mother of all industries. He has also called it the industry of industries, because of its fast forward and backward linkages.
The automotive Industry is an integral part of the economy. Although a capital-intensive industry, it creates employment in vast numbers and gives the opportunity to apply the research to other sectors too. In a long-term view, a thriving Auto Industry can benefit the economy through creating jobs, technology transfer, development and export. The technology can be used for civilian, scientific as well as military purposes.
Countries like India, Malaysia and Thailand have safe guarded their Automotive Industry and it has paid out by expanding their market in technology and monetary basis.
Mr. Ahmed also said that the industry needs addition of new players and what will bring them to Pakistan, which has a high consumptive power, is stable and manufacturing industry friendly long term policies, which support investment and volume growth.