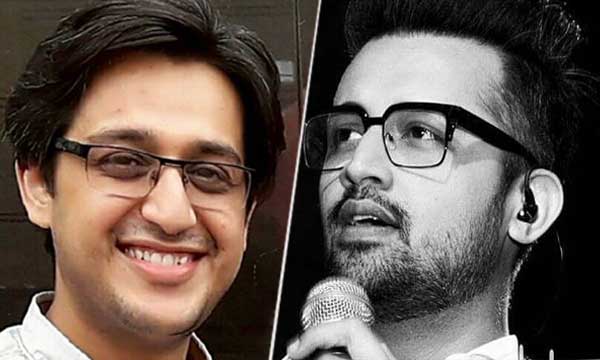 One thing that the whole of Pakistan will agree upon is that Atif Aslam has a magical voice and his music is all heart and soul! The singing sensation has given many hits, both in his homeland and Bollywood. His fans love to cover his soulful renditions. But no one has yet been able to imitate him better than the rising comedian, Syed Shafaat Ali.
For those who don't know, Shafaat Ali used to do funny stints on Banana News Network (BNN). Now he has marked his return on social media and some of his mimicry videos are going viral.
You need to see Syed Shafaat Ali singing Atif's Hum Kis Gaali Jaa Rahe Hai in this hilarious video.
But even better was when he sang Aadat in perfect imitation of Atif Aslam.
Are you not in awe of this young man? His has totally nailed it and has all the potential to be the next Atif Aslam.
What do you think about Shafaat Ali's voice? Share with us in the comments below.