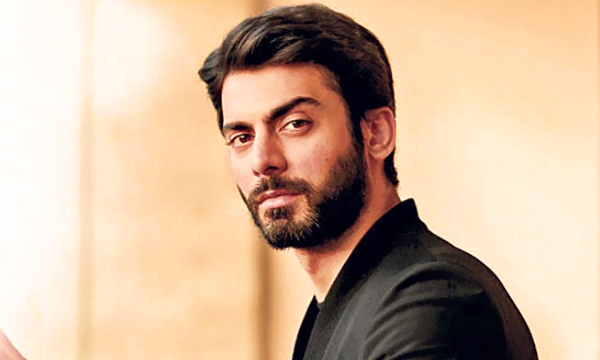 Being the Royal Prince that he is, Fawad Khan dismissed the religious intolerance debate in India by stating that he has never faced any issues while working in the neighbouring country. The 33-year-old superstar said that such groups should be ignored as they exist in both the countries.
While speaking at a tree plantation drive for Imran Khan's Shaukat Khanum Memorial Cancer Hospital (SKMCH) and Research Centre, Peshawar, Fawad said, "I have never faced any issues working in India. The groups that work against Pakistan should be ignored because there are similar groups present in Pakistan too. We as artists should ignore such groups and concentrate on our work," 
Check out Fawad Khan at SKMCH tree plantation event.
Read More: Wasim Akram, Shoaib Akhtar, Aleem Dar Leave India Due to Shiv Sena Threats
India's conservative political party, Shiv Sena has recently launched an extremist drive against Pakistani artists working in India. So far, the party had forced Mahira Khan, Fawad Khan and other Pakistani celebrities to move out of India for a while. The stars will now complete their pending projects from UAE.
The party also forced popular Ghazal singer Ghulam Ali to cancel his concerts in different parts of India last month.