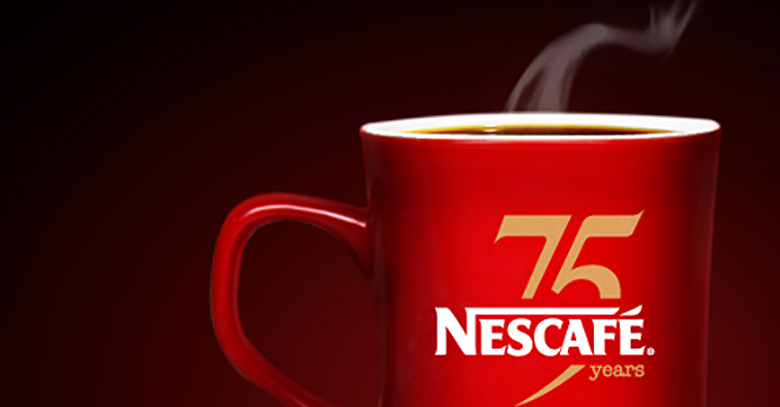 By Anum Saeed.
Nescafe, the oldest name in Instant coffee category, turned 75 on 1st April 2013. The journey started on 1st April 1938 from Switzerland. Nescafé looks forward to an even brighter future enjoying its position as a leader in the instant coffee category.
With a consumption of 5500 cups of instant coffee per second, Nescafé is doing major business in Japanese and Chinese markets. Over the 75 years Nescafé has grown from instant coffee to a whole range of products, its presence expanding from one country to 180 countries.
Ranked at 35 in the Interbrand Best Global Brands survey, Nescafé is valued at $11 bn. enjoying success in home country; Nescafé is successfully extending business in other markets with brands like Algeria and Milano. Nescafé was launched 75 years ago as a solution to Brazil's surplus coffee production was readily accepted by the U.S soldiers during World War II.
Today, Nescafé enjoys its position of a social drink, even in difficult markets like China. Consumption in country per capita is three cups annually with a prominent increase as the younger generations is adopting coffee. The coffee brand boasts 468 factories around the world, 330,000 employees, more than 2000 brands and plans to increase sustainable coffee purchase to 180,000 tons by 2015.