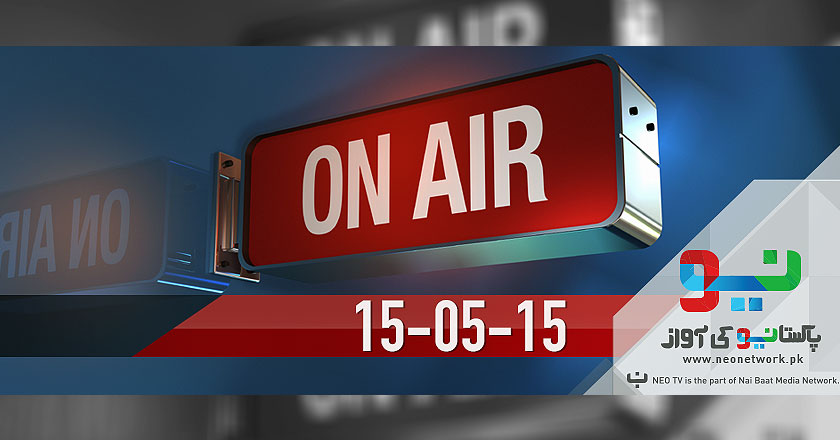 While we continue to wait for BOL's big bang launch, we have yet another news channel, Neo TV, on the horizon that claims to provide honest news and impartial opinions.
Neo TV is part of the Nai Baat media group, which made a direct hit at Bol Network with its tagline, Koi Bara Bol Nahi, last year. The media group already has a news channel, Nai Baat News, and an Urdu daily, Nai Baat.
In times, where each news channel has its own agenda behind airing news and current affair programs, with a big name controlling everything behind the scenes, it feels refreshing to see a news channel to launch with an impartial view.
Neo TV all set to launch today, 15th May 2015, claims to be Pakistan's only ideological line of defense in times of war of propaganda, where misinformation rules the news channels.
Neo TV is headed by renowned film-maker, Shahzad Nawaz, acting as the CEO of the channel. Nawaz revealed the logo for the news channel back in March, which has the colors blue and green adopted from the Nai Baat channel's logo, while the color red is added as a symbol of urgency that every news channel embodies.
The creative maestro, Shahzad Nawaz, will also be seen hosting a talk show at the upcoming news channel.
The new news channel promises to set new standards in the line of journalism and stick to superior standards and ethics for an honest media landscape in Pakistan.
According to a Facebook stats, Neo TV claims that in spite of not having launched yet a large number of people are talking about the new channel than of those more established competing ones like Geo TV, ARY and Samaa. The stat figure takes yet another hit at Bol Network by portraying that only 1% of Facebook users are talking about the long delayed media network.
Watch the Neo TV's anthem, which underlines the positive side of Pakistan: