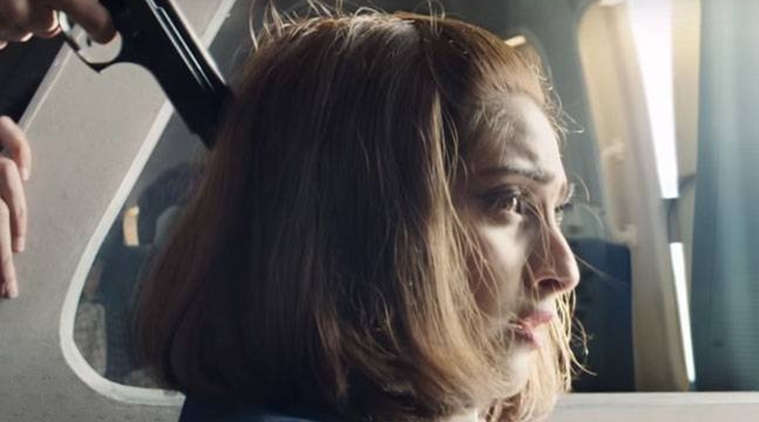 One of the much anticipated movies of this year, Neerja has released been today. This Ram Madhvani's flick was in the limelight long before even its first poster was released. The movie is a biopic of courageous Indian air hostess, Neerja Bhanot and that is something that made this movie special and grabbed attention of all.
The style goddess of Bollywood, Sonam Kapoor plays the character of brave flight attendant Neerja Bhanot, the movie starts with her asserting an important yet often neglected philosophy of life that 'your life should be big, not long'.
Running Time: 122 minutes
Director: Ram Madhvani
Cast: Sonam Kapoor, Shabana Azmi, Yogendra Tiku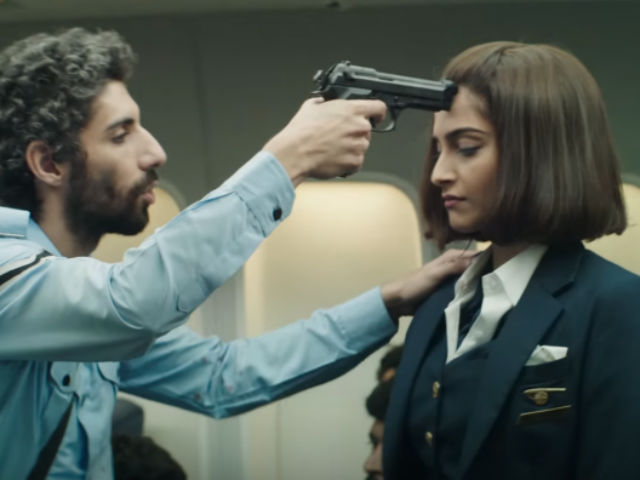 The story unfolds to show how Neerja's life was big and unfortunately not long. In the first few scenes, the movie gives us a peek into Neerja's life, her family, friends and home. Neerja shares a great camaraderie with her parents and juggles between her two careers of being a model and an air hostess. She takes pride in what she does and absolutely loves her work.
When the movie moves from her home to the unfortunate Pan Am flight 73 people are shown what actually happened with the passengers and this brave air hostess.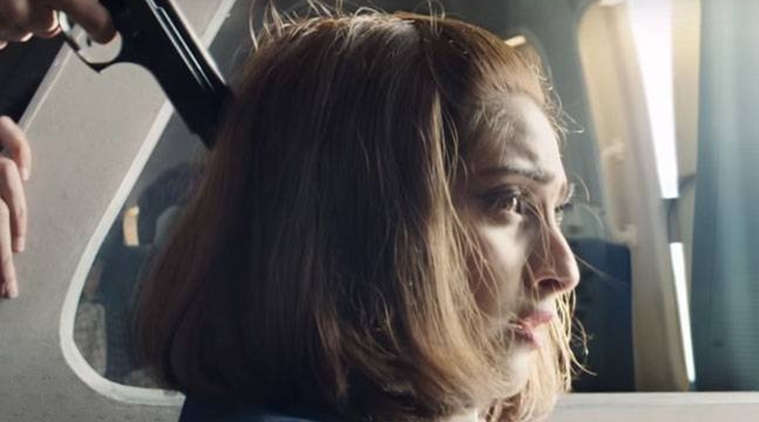 Until now, people only knew about how she saved lives of others by sacrificing her own, but this movie delves into details and each scene in the air plane will make you move from sitting in a cozy way on your seat to its edges.
Neerja is no superhero, rather, it's just her quick thinking and intention to help others to save their lives that makes her story so real and touching.
Whats truly amazing about this movie is its phenomenal direction by Ram Madhvani and a very close and serious attention to detailing. Throughout the movie, Madhvani makes sure to keep the essence of reality alive and does not exaggerate anything to make it over empathetic. On the other hand, set designs and the way the plane has been crafted make everything feel so real and literally takes you in the era of 80s.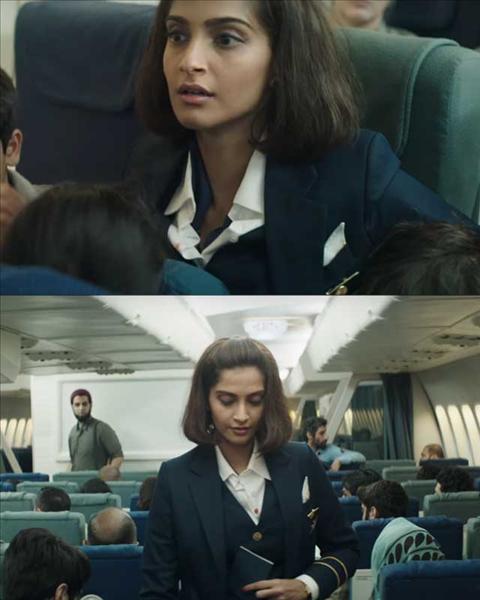 Acting wise, Shabana Azmi's work overshadows others and she truly nails it in the last scene of the movie.  Yogendar Tikku as Neerja's father also does justice to his role. If we talk about Sonam Kapoor's acting, it can easily be said that one must not have seen her this responsible before. She took her role very seriously and shows a lot of improvement in her work.
Although, there are minor flaws in the movie, but the inspiring story, classical acting and real to the core direction will make you neglect all these flaws.
Although, the movie is banned in Pakistan, which upset Sonam Kapoor a lot, but one should not forget to mention that Pakistan was the first country to award heroic Neerja with Tamgha-e-Insaaniyat.
All in all, it would not be wrong to say that if you really want to enjoy an inspiring tale and appreciate effort that human beings make to restore faith in humanity while ignoring cast, creed and race, you must watch this movie.