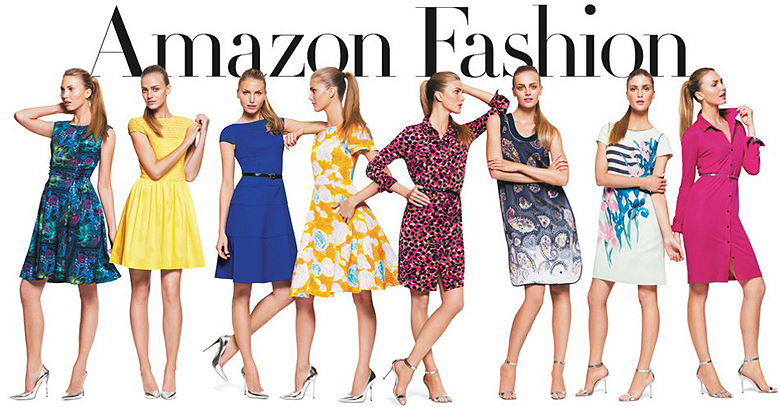 "The ability to listen has the most retention, and radio spots should be produced creatively and exclusively for radio, and should not just be voiceovers of TV commercials", Shahzad Qureshi, Chief Operating Officer, Apna FM Network.
Synergyzer: How long has Apna FM Network been operative in Pakistan? 
Shahzad Qureshi: Apna FM Network has been in the industry since 2003, when we started with Apna Karachi FM 107, providing 8 years of music and entertainment the Karachiite style.
Recently, in 2011, we acquired a radio station in Multan and transformed it into Apna Multan FM 88. Also, we launched Apna Lahore FM 107.4 and are about to commence operations in Islamabad soon.
Synergyzer: What uniqueness has FM 107 brought to the industry with its programming?
Shahzad: When ApnaKarachi FM 107 was launched, only FM 100 and FM 101 were in the industry. FM 107 catered through its taglines, "Karachi Ki Awaz" and "Sub se alag…sub ke saath…ApnaKarachi FM aik sau saat", introducing programming with the uniqueness of regional touch that reflected Karachi's culture. ApnaKarachi initiated traffic updates and was one of the pioneers to broadcast live cricket commentary amongst FM channels.
Synergyzer: Please define your listenership profile.
Shahzad: Our listenership profile varies depending on the city or region we are operating in. Yet, everywhere our Bull's eye is male listeners belonging to SEC A, B and C. Women usually fall in our extended listenership profile.
Synergyzer: Please give some facts about the radio industry.
Shahzad: Radio is still young and growing rapidly all over the world. In Pakistan, it's still in its growth phase and has huge tendency to evolve. Growth of radio sets in Asia is approximately 430% in less than 30 years. Radio is one of the most effective means of infotainment in the disaster affected areas as it may be the only medium available and has a high reach.
Synergyzer: Is it feasible to operate a radio channel?
Shahzad: A radio channel is not as inexpensive to operate as perceived by many since there are many hidden expenses. Yet, compared to TV it is less costly. The radio business is especially economical for stations airing back to back music, since programming requires huge investments. The licensing charges for major cities according to recent biddings are between Rs. 30 to 50 million, which are expected to increase in the future.
Synergyzer: What are the issues being faced by the radio industry? 
Shahzad: At this point in time, the biggest issue being faced by Pakistan's radio industry is that advertisers and media planners don't understand the real worth of the medium and the value it can add to a brand. The ability to listen has the most retention, and radio spots should be produced creatively and exclusively for radio, and should not just be voiceovers of TV commercials.
Besides this, lack of talent and understanding of the industry, and quality of tracking ad spend add to the issues being faced by the radio industry in this market.
Synergyzer: Please elaborate on the 'quality of tracking ad spend' as an issue that you just mentioned. Do you find the mechanism used satisfactory?
Shahzad: We require better and improved mechanisms for tracking ad spend to accurately judge and evaluate the standing of each radio channel. Currently, only a few companies are operating in Pakistan and the mechanism lacks efficiency and accuracy.
Synergyzer: Is there any mechanism for tracking listenership internationally? If yes, why is it not available in Pakistan yet?
Shahzad: There are many international mechanisms for tracking listenership, but unfortunately they are not available here. I believe that it's our fault as we need to make sure that such technology is imported and implemented to increase efficiency.
Synergyzer: Are there any advertising campaigns that are advertised on radio only?
Shahzad: There are a number of advertisers who advertise on radio only like Nando's, IFG undergarments or small stores like Naheed Supermarket who have smaller advertising budgets.
Here, I would like to mention that radio cannot compete with TV as it is a supporting medium, yet it's very effective during crisis such as load-shedding etc., as well as traveling.
Synergyzer: What are the opportunities that Apna FM Network presents for advertisers, other than running traditional campaigns?
Shahzad: Firstly, advertisers have the leverage of informing us half an hour before the time they want to run their advertising campaign, and we accommodated them. Secondly, we produce radio commercials for our advertisers as we have professional voice over artists and one of the finest production departments in the industry. Also, we provide live coverage to advertiser events during any campaigns and otherwise too, if required.
Synergyzer: Are there any programs for training talent for radio? 
Shahzad: Yes, there are certain programs & courses to educate people on radio skills, but there is no official place yet that teaches radio presenting or about the industry and its mechanism.
In Pakistan, people working in the radio industry usually learn presenting, about listener preferences, content that sells etc. through their experience over a period of time.
I would like to add that at Apna FM Network, we hold regular training sessions to ensure that our presenters get well versed in these areas and learn the tricks of the trade to excel in what they do.
Synergyzer: Why is there a mushrooming of radio stations when the industry is getting only 5% share of advertising from the total spend?
Shahzad: This seemingly small share is contributing to good results in terms of revenues.
Yet, the radio budgets are decreasing and causing problems to the industry. To eliminate such threat it's important that radio businesses unite and come up with strategies as a team. Team work has always been lacking in this industry and now is the time to overcome it.
Synergyzer: Why is there hardly any focus on new types of programming?
Shahzad: I would not agree here, rather we are continuously trying to develop attractive programs for our listeners while improving existing ones, keeping in mind regional touch and taste. We acknowledge that listeners are attracted towards innovative shows so we ensure new idea development to avoid stagnancy.
Synergyzer: How do you promote yourself? 
Shahzad: Apna FM Network promotes itself through digital marketing by our Facebook Fanpage and SMS campaigns. Also, we place billboards when a new or important event or activity is about to come. We carry out float activity during Ramadan in which we go to different places and create hype by distributing giveaways to listeners through contests etc., which helps in strengthening our bond with listeners.
We also align ourselves with movie shows, theatrical plays and Cricket matches. Also, we are the pioneers in introducing an application on the Nokia OVI store that enables listeners to tune in to FM 107 live from any where in the world.
Synergyzer: What is the kind of mileage does FM107 get out of these promotions?
Shahzad: Most of our listeners mention if they notice the presence of FM 107 at any event or in any magazine, usually on the transmission. These promotions have proved instrumental in increasing our listenership base.