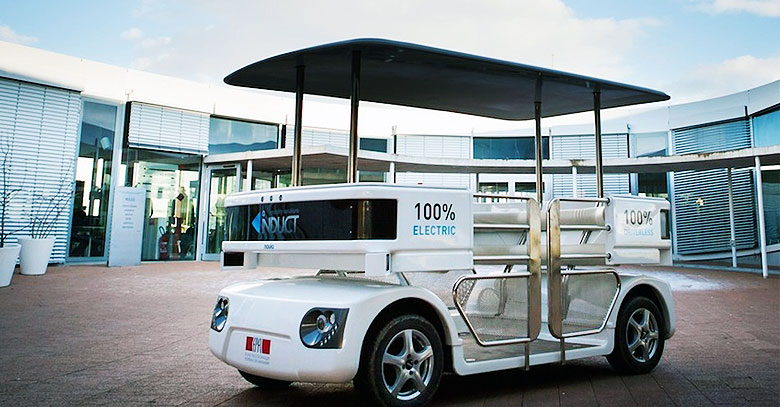 The world's first self-driving automobile is here and it is going to be available for commercial sale. Navia Shuttle, as the French manufacturers 'Induct' are calling it, has the capacity to accommodate up to eight passengers.
International CES show in Las Vegas hosted the unveiling of Naiva Shuttle, launched on Monday 6th January 2014. Navia is announced to have a price tag of $250,000 with a speed of 12.5 mph.
For the longest while corporate tycoons like Google have had toyed the notion of self-driving cars, however the France-based robotics company "Induct" announced on Monday that its intelligent, electric and driverless vehicle is now available in the U.S.
The world's first commercially available self-driving vehicle will most likely be seen on public places like airports, college campuses, theme parks or sports arenas to eliminate pollution and congestion. Its use may expand to include households but only after notable modifications.
"Navia is different than other driverless vehicles out there because it is intelligent, self-sufficient and environmentally friendly," Induct officials further added that, "Users can also summon Navia from their smartphones for driverless cars or call it up from their desktop."
Upon boarding the shuttle, passengers can use the touchscreen to choose their destination. Navia does not need a different infrastructure such as rails or a designated path, it travels much like a normal car with the exception of the driver.