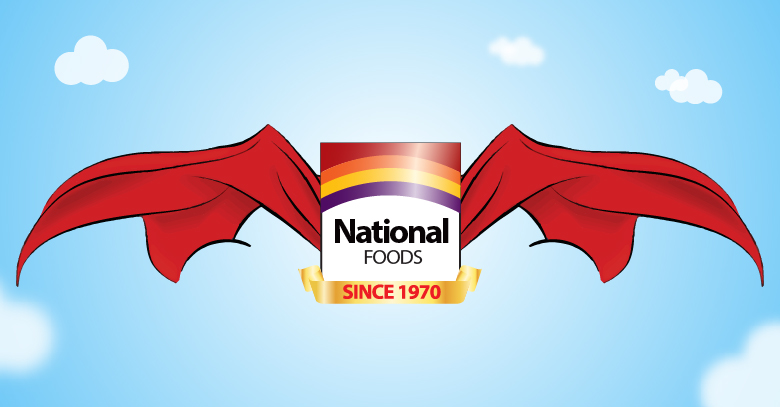 By Ufaq Ashfaque
JULY 1, 2013 – Pakistan's largest spice brand National Foods enters the Android industry with its new National Foods' "Made Easy" application. This app leverages the cook to scroll down a recipe card and make a dish rather than flipping magazine to look for ingredients and their composition. Also, in addition to this, a user can also look through videos of dishes that the user would view and learn the steps to make the recipe.
National Foods made a massive comeback with the launch of this application. With the intervention of digital marketing campaigns combined with the cultural heritage of the brand, National Foods is expected to revive their position in the minds of the current and potential customer. Also, with this campaign, National Foods now stands as the pioneer in the category of launching food-centric applications for helping consumers in the kitchen.
National Foods competes with other competitors in the industry, packed with a unique variety of flavors and blended spices that are popular all over Pakistan. With this novel and unique strategy, the Pakistani spice brand has integrated a traditional product with digital media for targeting the right audience and gaining more momentum with similar initiatives.