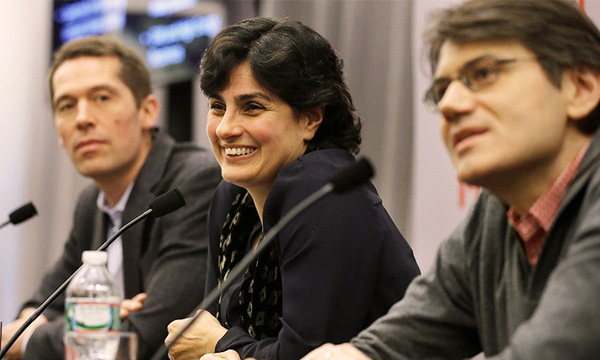 After decades of the assumptions made by Einstein about the gravitational waves and the falling of the apple from the tree, a group of scientists working on the Laser Interferometric Gravitational-Wave Observatory (LIGO) made a breakthrough discovery. The detection of gravitational force brought on a new wave of excitement; however, a moment of real pride for us has been the announcement that Nargis, a girl from Karachi had been a part of the team as well.
In order to be a little familiar with the girl in the discussion, we present you the following facts. Mavalvala did her BA at Wellesley College in Physics and Astronomy in 1990 and a Ph.D. in physics in 1997 from the Massachusetts Institute of Technology.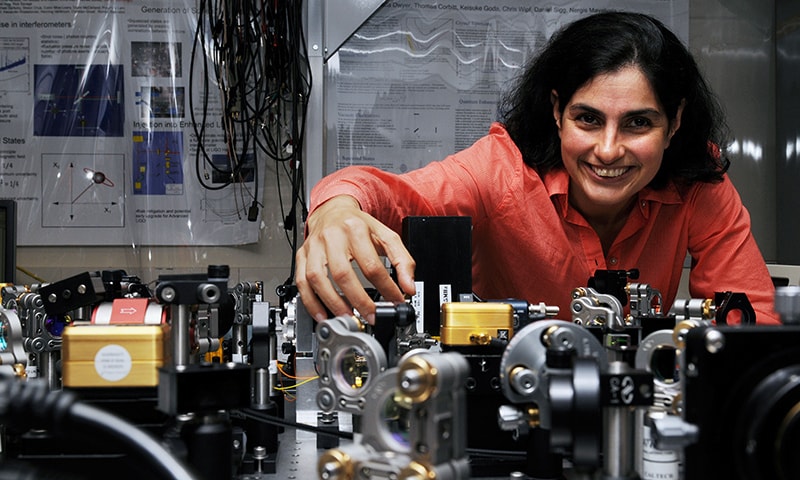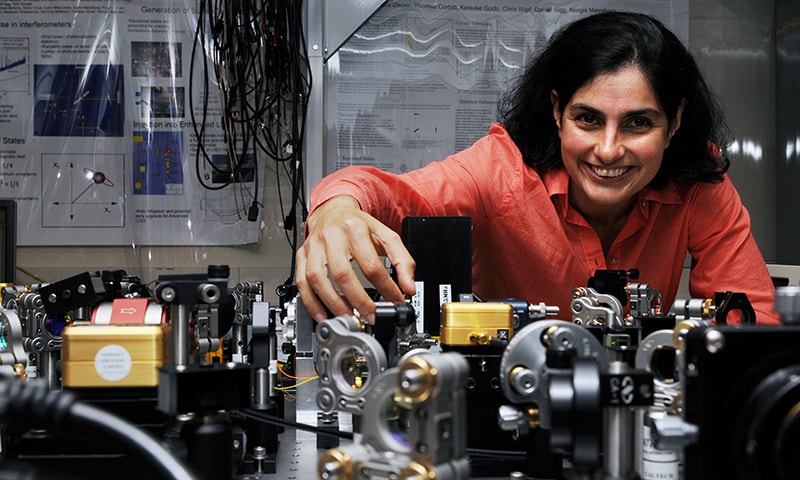 Before that, she was a postdoctoral associate and then a research scientist at California Institute of Technology (Caltech), working on the Laser Interferometric Gravitational-Wave Observatory (LIGO).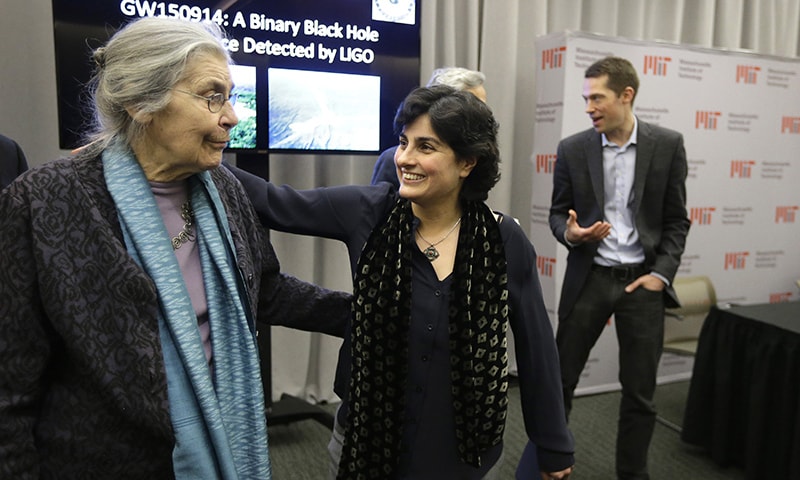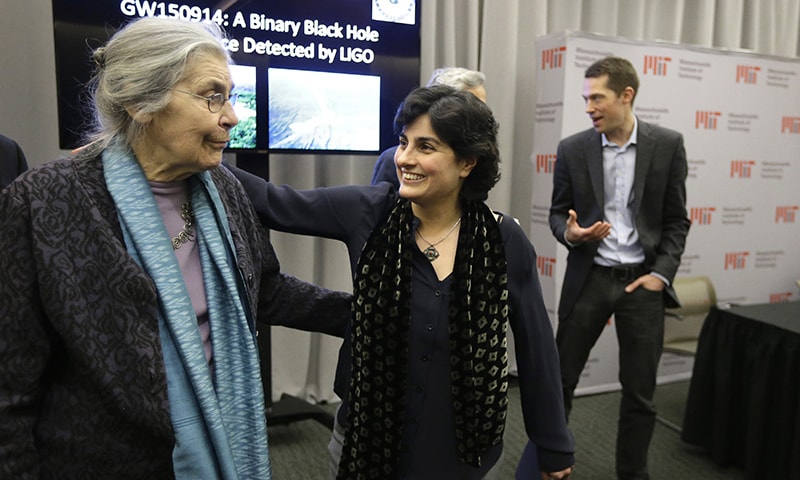 She has been involved with LIGO since her early years in graduate school at MIT and her primary research has been in instrument development for interferometric gravitational-wave detectors. She also received the prestigious MacArthur Foundation Award in 2010.
"Even when Nargis was a freshman, she struck me as fearless, with a refreshing can-do attitude," says Robert Berg, a professor of physics at Wellesley.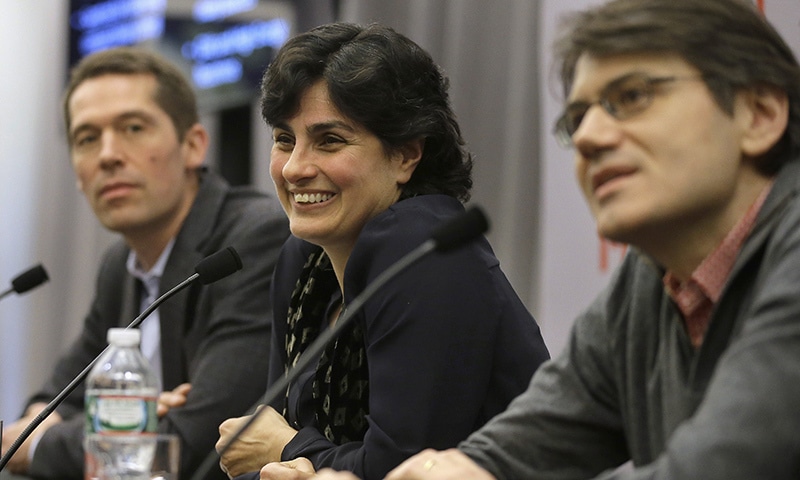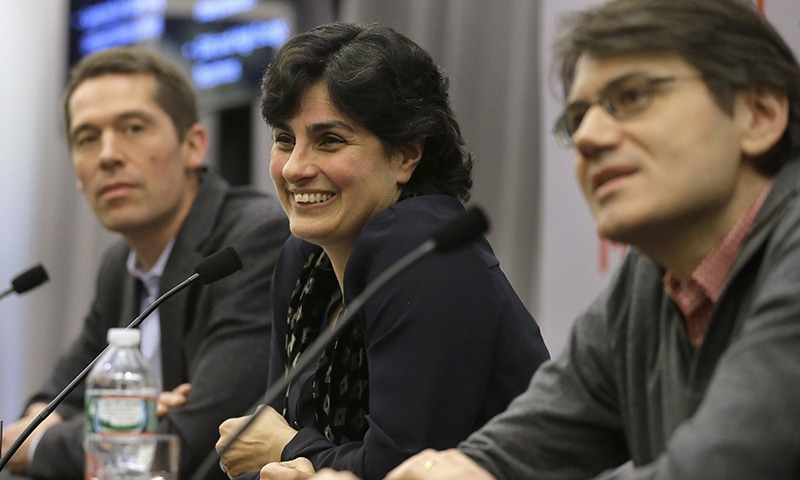 Back in September 2015, the discovery of the gravitation waves was first made however, it took scientists to confirm the data. The scientist said that the gravitational waves that have been detected come from two black holes that orbited one another and are located 1.3 billion light-years from Earth.
"We are really witnessing the opening of a new tool for doing astronomy," MIT astrophysicist Nergis Mavalvala said in an interview. "We have turned in a new sense. We have been able to see and now we will be able to hear as well."
Watch her video interview here:
[iframe id="https://www.youtube.com/embed/v9jc2qpF0OQ"]
From play with reagents in the lab after school in Pakistan to the head of the physics department at MIT, supporting her work when she joined the MIT faculty in 2002, Nargis has faced several people on her journey who have nothing but encouraged her.
She truly is Pakistan's pride and we wish her all the success.
Pakistani School KGS Wins 34 Outstanding Cambridge Learners Awards
Stay tuned to Brandsynario for more updates!