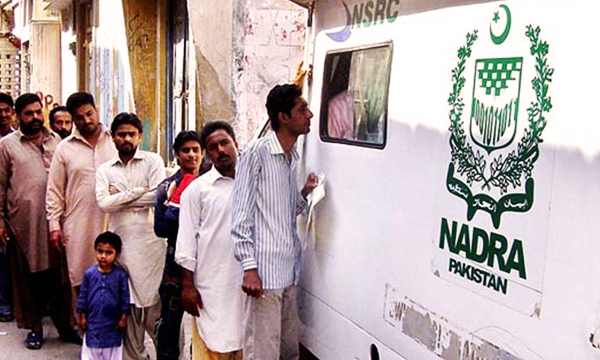 UPDATE: The National Database and Registration Authority (NADRA) launched a campaign on Sunday for re-verification of registered families. As a part of this campaign, the head of the family can verify the number of family members registered under their family tree through an SMS service. The service will allow Computerised National Identity Card (CNIC) holders to verify by sending an SMS to 8008, Propakistani reported.
With the help of this respective service, families that are registered will be able to file complain and report the individuals to authorities who are illicitly registered under their family names. From July 1st omwards, NADRA will be sending SMS to family heads from 8008 in order to confirm their registered numbers.
You can also verify the status by sending your  CNIC number to 8008 and receiving all the registered persons' names in your family.
---
The government on Monday has approved the re-verification system of CNICs all across Pakistan, ARY News reports. Interior Minister Chaudhary Nisar Ali Khan has given a final approval for re-verification of national CNICs to be launched on July 1st, all across Pakistan.
---
NADRA is to scrutinize the CNICs of million Pakistanis, approved by Chaudhry Nisar Ali Khan, Interior Minister.  The registration authority will be sending member details to each of the family heads via an SMS. The family is to verify that the mentioned people are part of the family.
The person will also highlight if a stranger has been listed as a family member in NADRA.
NADRA is to make 10,000 calls and send out 300,000 SMSs to Pakistani citizens on a daily basis for the re-verification of CNICs, said the minister.
Helpline and special telecentres will also be introduced by the government for facilitation of people. Residents can easily inform about suspected ID cards at these special telecentres.
---
After the discovery of Pakistani identity card and passport from Afghan Taliban chief Mullah Akhtar Mansoor, several questions have been raised on the credibility of National Database and Registration Authority (NADRA). In the midst of confusion and criticism, Interior Minister Chaudhry Nisar Ali Khan has ordered re-verification of CNICs across the country.
He has given 48-hour deadline to NADRA to prepare a road-map to initiate re-verification of national identity cards of over 180 million people.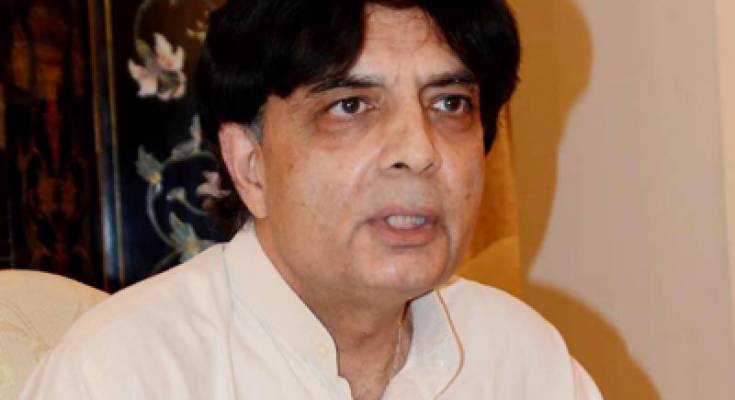 "NADRA has 48 hours to submit a work plan with a set deadline for initiation of national plan for re-verification of CNICs across the country," the minister said while chairing a meeting at NADRA Headquarters.
The meeting was also attended by NADRA chairman, DG Passport and Immigration officials of Federal Investigation Agency (FIA).
"This measure would help us to ensure that in future no alien will be able to use Pakistani CNIC and passport, besides removal of those aliens currently holding Pakistani CNIC," he added.
The minister directed the authorities to ensure that general public remains at ease and re-verification is done in cordial and friendly way.
He added that there would be zero tolerance for corruption at all levels, and inefficient and corrupt officials would be removed from the service immediately.
Stay tuned to Brandsynario for more updates.