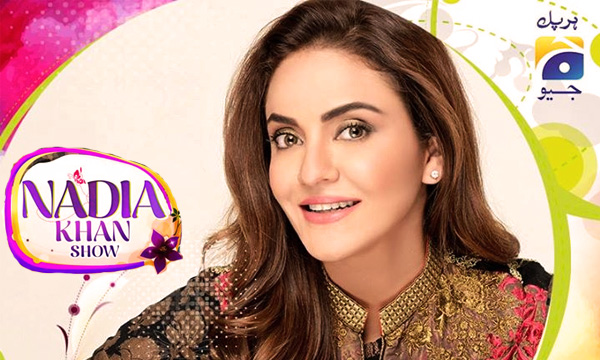 The Nadia Khan Show is all set to go on the air on GEO TV with the bold and the beautiful Nadia Khan. Set to begin in November, the show will feature Nadia in a brand new look. Read on for Nadia Khan Show's timings and schedule.
The show will start from the 9th of November 2015 and will air every day at 9 AM.
Previously, Bushra Ansari had been hosting GEO's morning show 'Utho Geo Pakistan' since September 2015 and now Nadia Khan will be taking her place. Details about the show have not yet been revealed.
An official deal between GEO and Nadia had been finalized in August 2015 and the program promos are on the air.
Watch the official promo here:
[fb_embed_post href="https://www.facebook.com/nksgeo/videos/1183084401721507//" width="550″/]
And here is the teaser:
[fb_embed_post href="https://www.facebook.com/nksgeo/videos/1182586598437954//" width="550″/]
And some promotional posts for the show:
[fb_embed_post href="https://www.facebook.com/nksgeo/photos/pb.385177521512203.-2207520000.1446114978./1183044568392157/?type=3/" width="550″/]