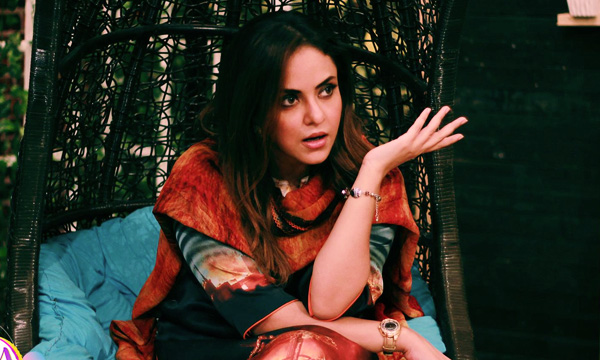 Morning show host Nadia Khan lashed out at the private schools charging exorbitant fees on her morning show. The host invited a panel of guests to discuss the poor education system of Pakistan and its loopholes.
The actress cum host expressed her concerns and resentment over the deteriorating education system of Pakistan. "After spending five years in Pakistan, I have realized that education is an equally important issue in Pakistan as women's rights". She stated that education which is the key to growth has only gotten worse over the years and the private schools, despite charging oodles of notes in terms of fees, are doing nothing better.
Watch the video below:
[dailymotion id="x3hbsg0″]
She added that these prestigious schools inform the parents about the poor grades of their child, but do not have any constructive plan when parents seek their advice. "A student of the third or fourth standard cannot even read properly. They have no knowledge about mental maths. They are lost completely. Then what are we getting by spending huge amounts in fees?"
She added that the schools focus on children that can yield A + grades and then make money from their high grades. For others, the teachers advise parents to give more tuition.
The 36-year-old raged at schools that do not fulfill their responsibility and compel parents to pay hefty amounts in tuition fees. She termed their inappropriate behavior as criminal activity and urged that there should be strict punishment for it.
Parents across the country have protested over the fees hike a few months ago. They were supported by government and political parties but nothing much fruitful happened to resolve the issue.