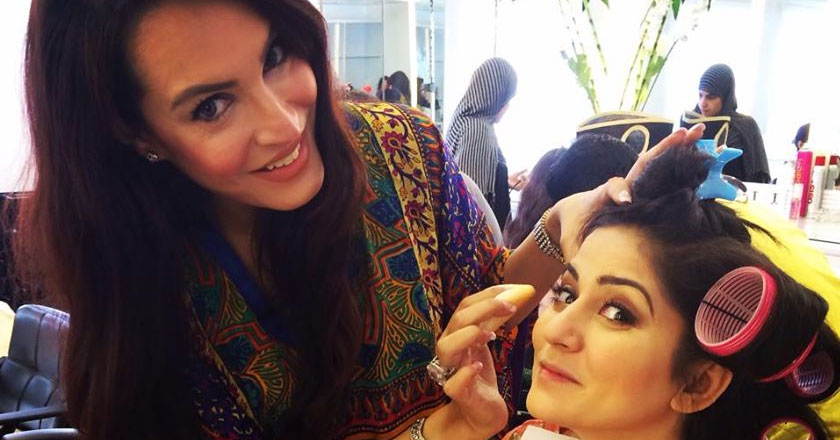 A dentist, a model, an actor, an entrepreneur, a designer and above all a mother of three; Nadia Hussain is now all set to become a beauty maestro with the launch of her new signature salon and spa.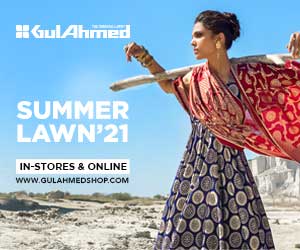 With her truck loads of experience and unwavering popularity in fashion, make up and style; Hussain has laid down the foundation of an ultimate three-in-one facility for her fans this time around.
The exquisite red-and white building located in Block 4 Clifton, encompasses her designer house "NH Pret" in the basement, "NH Salon and Med Spa" on the ground floor, and her beauty clinic "Radiance" on the top floor.
"I was working with Dr Mabroor Bhatti for six months and then with Saba Ansari for a year-and-a-half. I realized I had to have my own place where I could run my own beauty-aesthetic treatment clinic and a salon along with my boutique under the same roof," said the model in an interview to Express Tribune.
Confident about her career move, she opened her salon in first week of August, also hosting a small scale launch where many celebrities and close friends turned up at her new venture.
NH Salon and Med Spa offer all necessary services that a beauty house should offer. From Hair treatments to facials, massages to party make-up; Hussain is providing all and that too in feasible rates.
A variety of attractive introductory deals then popped up on the social media page of the Spa soon after the launch so that customers can try out multiple benefits at even a more reduced cost.
"The response from the general public has been good. People in Pakistan want good services at a low price and that's what we will be offering. I want everyone to come here and enjoy," she said
Though it's just the start, it still yet to see if entrepreneur Nadia will be able to fly high with the new startup and  even leave behind big names like "Nabila's" and "Sab's" in the beauty and style industry.