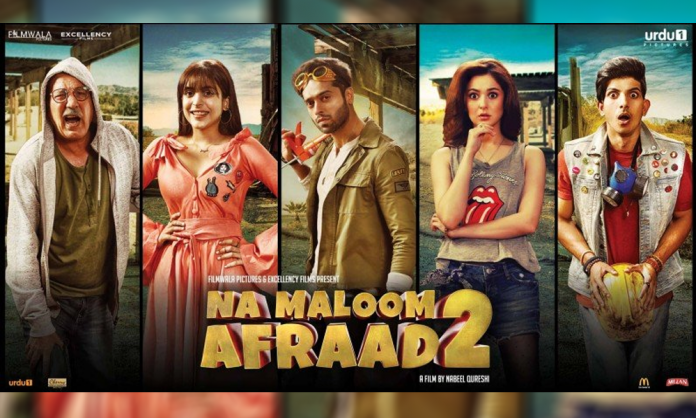 Pakistan's film industry remains indebted to the Na Maloom Afraad who came, who saw and who entertained audience 3 years back when passing with flying colours was impossible.
In 2017, they once again come to the rescue of the ailing film industry that didn't have a major hit in the first 8 months! Thanks to these guys (and gals); Na Maloom Afraad is all set to break records this Eid,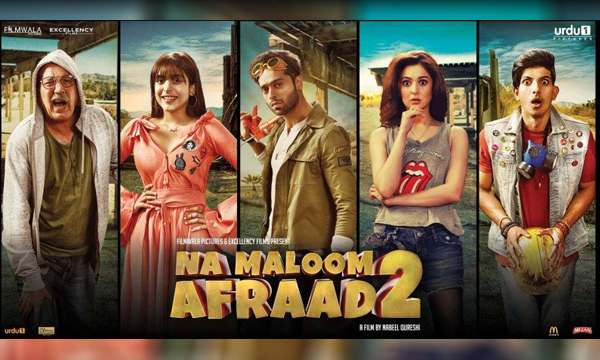 Fizza Ali Meerza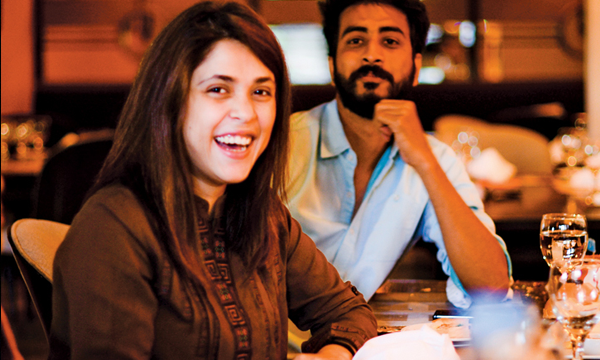 Role: Producer/Scriptwriter
Contribution: More than a decade back when she started her career, Fizza wanted to be a director but after a break, she returned as a producer who could write a script.
In fact, it was her idea that became the plot of Na Maloom Afraad; the sequel also has a plot that can only have been written by someone who knew that the audience has grown up and will not accept mediocre stuff from them.
One can safely say that she is the 'Salim' of Fizza-Nabeel duo that actually comes up with classics like the Bollywood pair of yesteryears Salim-Javed.
Nabeel Qureshi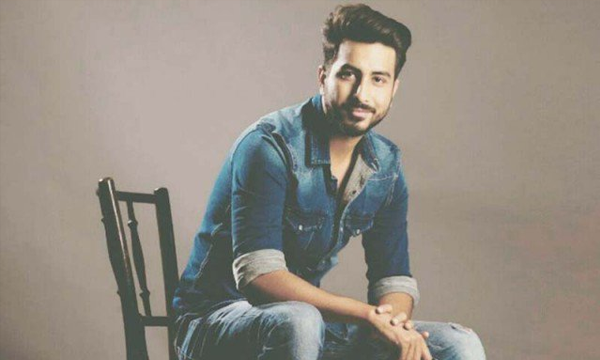 Role: Director/Scriptwriter
Contribution: He is Javed of the team – cool, calculated and one who knows how to capture the imagination of the audience. Before turning to films, Nabeel directed BNN and its Tele Films and was one of the busiest commercial directors in the country.
Since Na Maloom Afraad, he has been solely co-writing projects with Fizza and directing them including Actor In Law; he was the one who came up with the idea to bash the Electric people after watching his father lecture them for not doing their jobs.
Jawed Sheikh
Role: Shakil Bhai
Contribution: The first actor who came on board for Nabeel – Fizza was this gentleman who has been an inspiration for newcomers. Jawed Sheikh not only agreed to play a stammering Sh..Sh..Shakeel bhai but was also the reason why the newbies were taken seriously.
He won the Lux Style Award for Best Actor for Na Maloom Afraad and those who lost in the race were his fellow Na Maloom Afraad! In the second part, he dances like a young man and also gets to deliver some of the best lines of the film.
Fahad Mustafa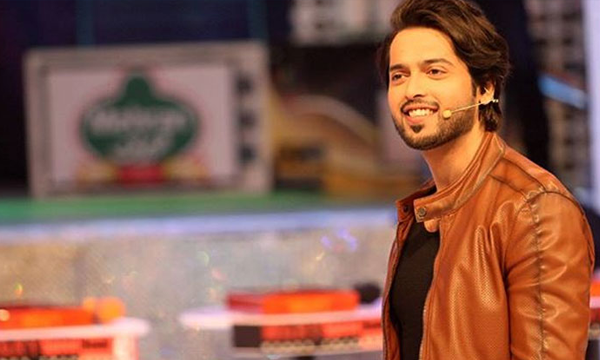 Role: Farhan
Contribution: People mistook Fahad Mustafa as producer of the first Na Maloom Afraad because of his love and dedication with the project. His presence ensured that audience will come and watch the film and his star power is the reason why people might come and watch the sequel. He was the most athletic of the three in the first part and has been relegated to second because Mohsin decided to go for tabdeeli.
Mohsin Abbas Haider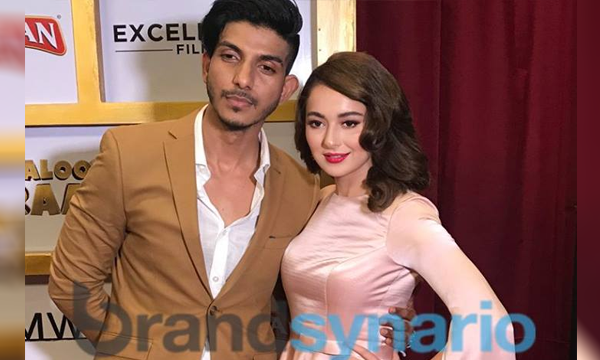 Role: Moon
Contribution: Mohsin Abbas Haider's last film Teri Meri Love Story was a box office disaster and he was in search for a hit; the search ended with this flick where he had matured into a better actor with a super body.
He doesn't get to sing much yet he compensates that with his brand of over-the-top acting, that is actually what's missing from our films. The story of this part revolves around his wedding just as the last one revolved around his decision to not board a plane with cocaine!
Saleem Mairaj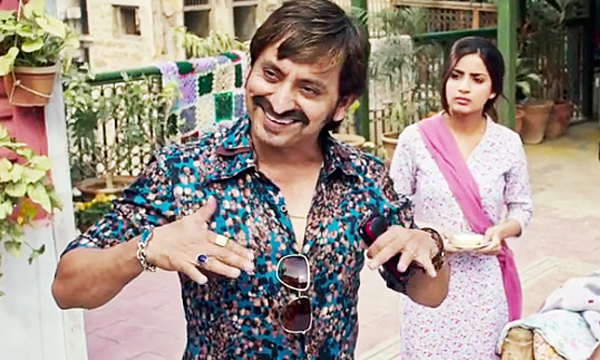 Role: Actor
Contribution: He was just there for one scene in the first part but that scene is still etched in everyone's memory who saw it. Here he plays a Don who loves to get what is not his and gets to deliver the most powerful lines in the film.
He is one of the most talented individuals around yet he doesn't get the kind of roles he requires; in fact, it would be great if someone could write a film on him!
Hania Amir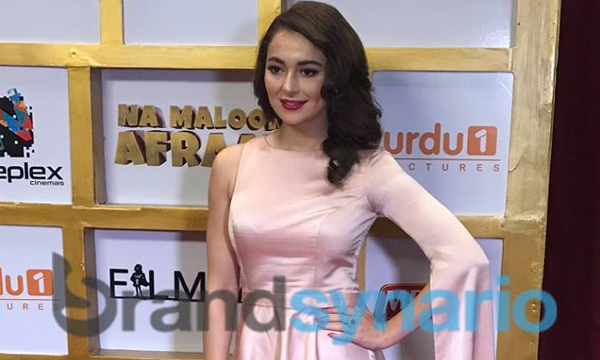 Role: New Entry
Hania Amir may be just in her early 20s but the actress has become a favorite amongst the youth. Youngsters look up to her and it would have been great had she been given a meatier and bigger role in the film. The audience will have to wait for the next installment to see her in action. After all, she becomes part of the gang lawfully!
Urwa Hocane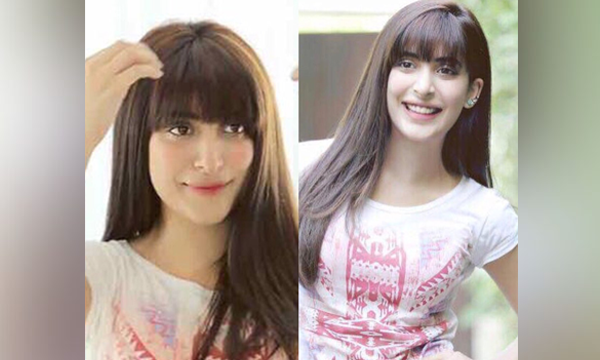 Role: Naina
Contribution: She didn't have much to do in the first part and same goes for her scenes in the second; but since she was the heroine of the last film, she gets to visit Cape Town for a couple of scenes with her on-screen husband Farhan (played by Fahad Mustafa). She does look better in Punjab Nahi Jaungi and one hopes she gets better before the third installment of the film.
Sadaf Kanwal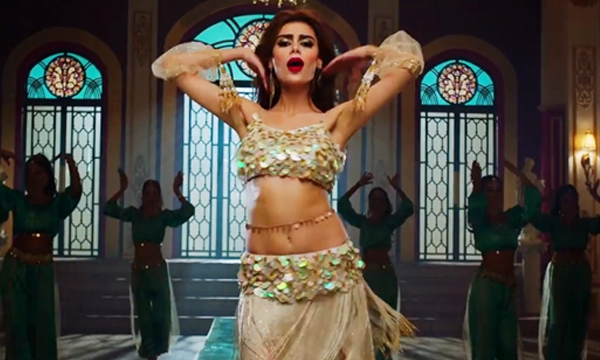 Role: Item girl
Contribution: Sadaf Kanwal's dance step will mesmerize you for sure because she 'boldly goes where no one has gone before'. To perform a belly dance, you need to have a perfect figure and steps that don't look out of tune and this model-turned-actress must be commended for following the choreographer's instructions in Kaif o Suroor to perfection.
Shani Arshad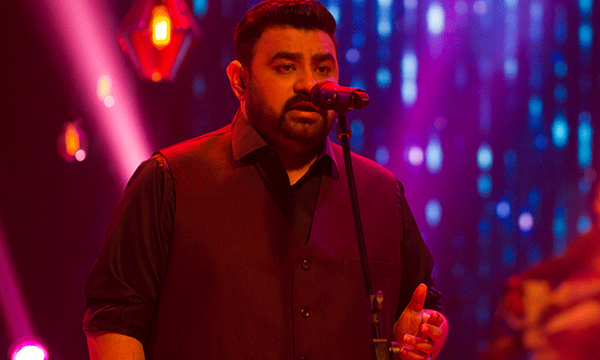 Role: Music Director – both Soundtrack and Background Score
Contribution: The soundtrack of Actor In Law was appreciated in India where the film went for sound production and Shani carries on from where he left last year.
The songs, as well as the background score, is as per the mood of the scenes rather than being boring. He even sings a couple of songs – one for two different people in different voices – and comes out as one of the most contributive Na Maloom Fard!
Rana Kamran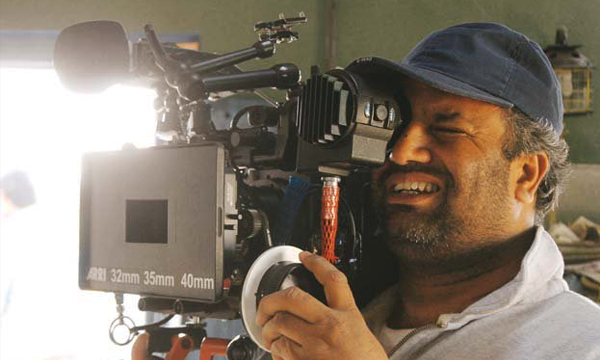 Role: Director of Photography/Cinematographer
Contribution: He is one of the best cinematographers around and an influential member of the Na Maloom Afraad family. Rana Kamran continues to impress with his work even in this film where the cinematography is at the international level at best!
Na Maloom Afraad 2 is a family movie suitable for everyone! Enjoy watching it!
Stay tuned to Brandsynario for more news and updates.
---
Contributed by: Omair Alavi