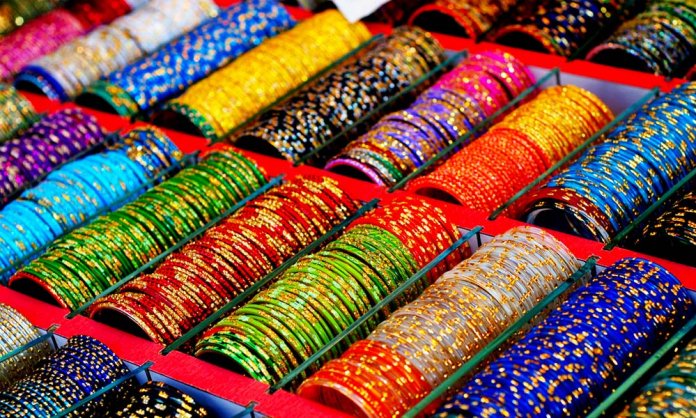 Eid is only a few days away. Chances are you have already completed your shopping. But it doesn't hurt to take a look at what is still available, does it? From shoes to bags to makeup, a woman's outfit is only complete when everything is impeccable. If you are still missing a few things, or just like to window (digital) shop, we have a made a list of the best accessories for Eid.
Shoes & Bags
There is something strange about shoes. You can never have enough. If you are looking to get the perfect pair for Eid look no further! As for handbags, you need something chic to hold all the money you will be getting for Eid.
Hobo by Hub
Popular local brand Hobo by Hub have released a very special line of footwear just for Eid.
The brand also has a colorful collection of clutches that you can match with your outfit.
Clutches aren't your thing? You can check their handbags as well. After all a woman's handbag is a very precious accessory! Check out their page for more options.
Mochari.
The best Eid looks are the traditional ones. At Mochari. you can get the perfect fix for chappals and clutches. Take a look at their Eid collection.
Borjan Shoes
Looking for block heels? Here are some options for you. If you love towering above all your friends, or just want to fit in with the tall ones, these are perfect for you.
They also have handbags but we recommend you look elsewhere for them. For more options visit their facebook page.
Sulafah
Fan of flat chappals? This is just the place you need to head to. They have a wide variety of flat chappals that you can match with your Eid outfit.
Jewellery
If you don't have dangling earrings and clinky bangles on Eid, are you even dressed up? Find the best jewellery items from these brands.
J.
While the brand is more famous for its clothes, their latest vintage jewellery collection has caught our eye! Take a look yourself.
Sapphire
Get funky accessories to stand out on Eid from Sapphire.
Rema
So head out shopping and complete your Eid look!