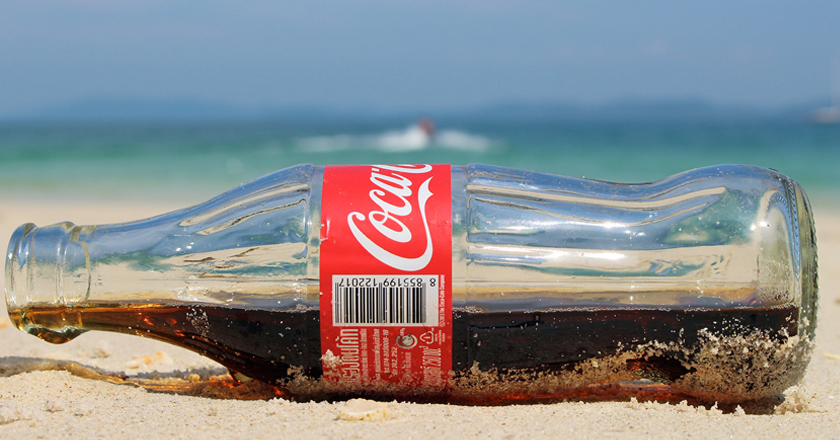 With all eyes on Israel's military operation and ongoing assault in Gaza, an inevitable wave of protests have spurred all over the globe.
People worldwide have not only taken to the streets to raise their voice against unrest in Gaza strip, but are also boycotting multinational brands that are deemed as financial supporters of Israel.
A long list of such brands is actively being shared on, strongly urging people to reject use of their products
As a result of these boycotts, some brands have already started feeling the heat and their sales are drastically dropping downward. On top of the list, is none other than the world's best selling beverage brand – Coca Cola.
A staunch supporter of Israel, it apparently could not escape the wrath of booming boycotts in many nations and within two days, the world saw Coca-Cola Co. going down by losing 8% in the stock market. 
Hotels and restaurants in India have bid adieu to Coke, businessmen in Turkey are no more keeping the beverage on the market shelves and Pro-Palestinian groups in Malaysia have also called for a mighty ban against Coca Cola.
Already, Coca Cola was experiencing a spell of poor sales in North America; the protests against the brand have landed the beverage company in a nasty situation.
Next in line seems to be McDonald's, who like Coke, is experiencing weak sales in many parts of the globe. In ten days, McDonalds is reported to have lost a massive 10% in the market. 
Similar state is of PepsiCo Inc, Kraft Foods Inc. and Nestle SA, becoming obvious targets of tough boycotts as they too have been tagged for "financing war against Palestine".
Determined not to empower the killers of humanity, these boycotts against Israel's war on Gaza are seemingly proving to be substantial.
However, whether these protests against "Israel-friendly" brands will be strong enough to put an end to its aggressive operation is still yet to be seen.