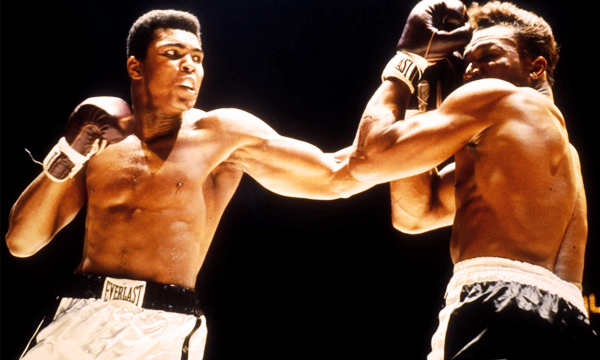 Tributes to Muhammad Ali poured in from across the sporting, cultural and political world after his death at age 74 with many saying there would never be another one like "The Greatest."
Ali was fondly remembered not just as a heavyweight boxing icon but also for his fight for social justice, while others recalled his warmth and generosity, how he was equally at home with presidents and people on the streets.
George Foreman, Ali's most famous knockout victim from the Rumble in the Jungle, noted Ali's other main rival, Joe Frazier, in tweeting: "Ali, Frazier and Foreman… we were one guy. A part of me slipped away, the greatest piece."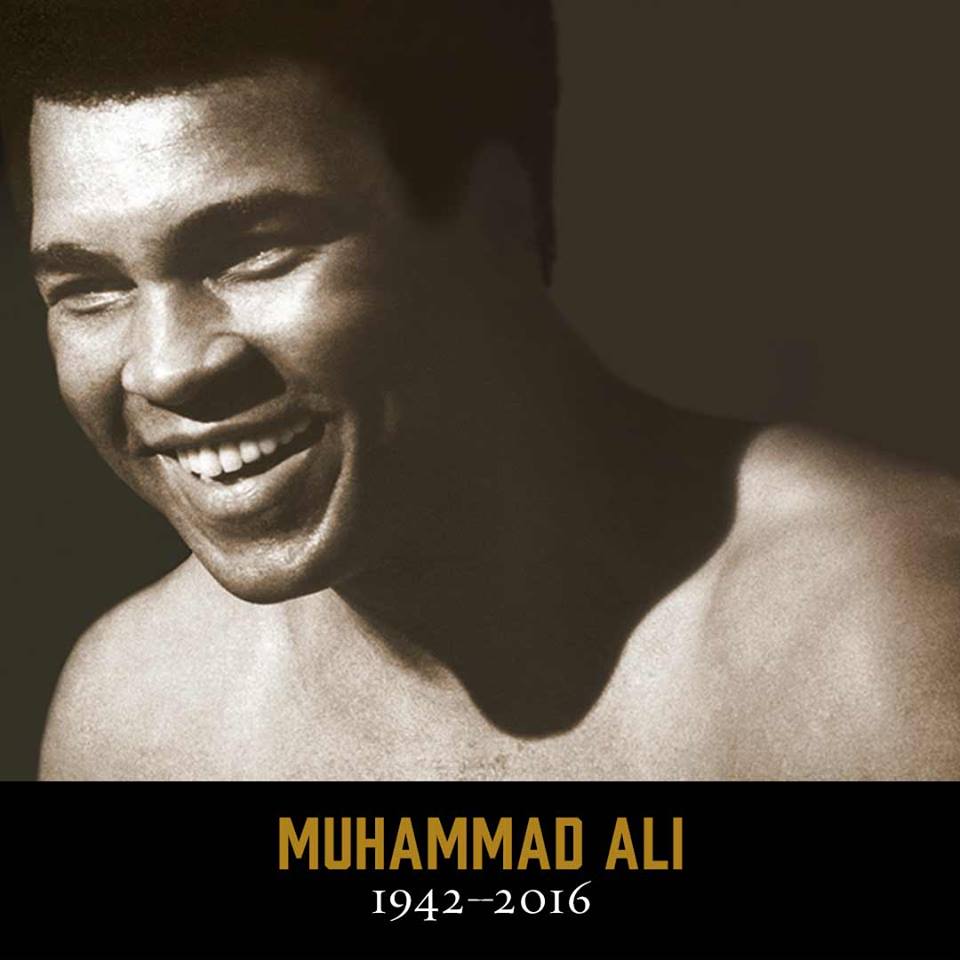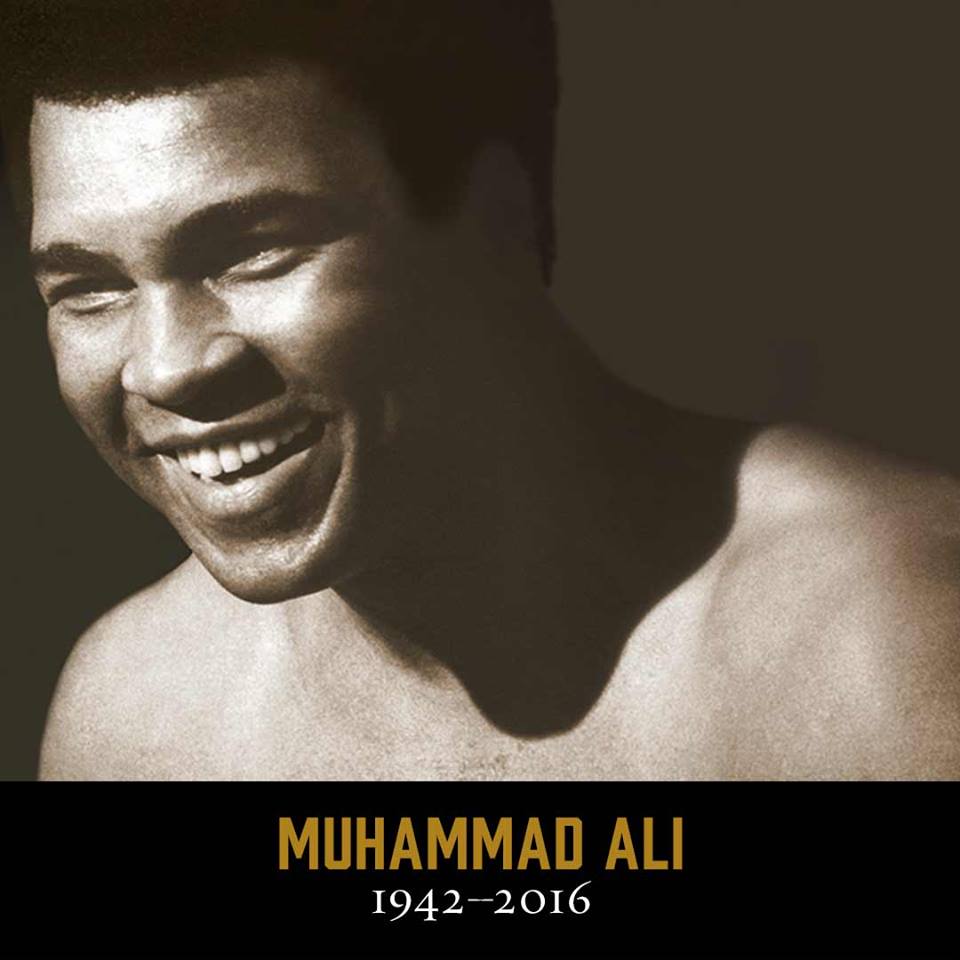 The front page headline on Ali's hometown newspaper, the Courier-Journal of Louisville, Kentucky, simply said, "The Greatest," with a legendary 1965 photo of Ali standing over a flattened Sonny Liston.
"We lost a legend, a hero and a great man," said Floyd Mayweather, who retired last year as an unbeaten welterweight champion. "He's one of the guys who paved the way for me to be where I'm at. Words can't explain what Muhammad Ali did for the sport."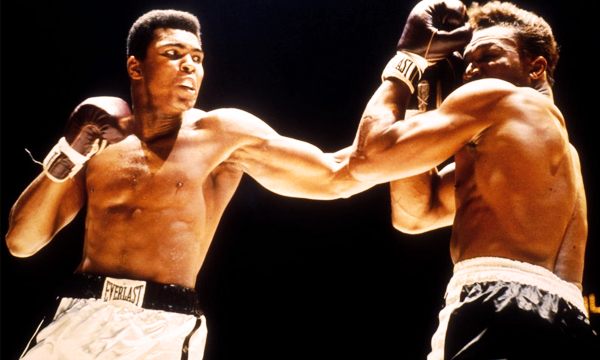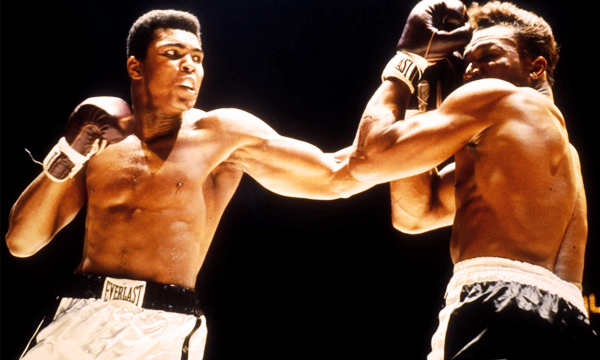 Don King, who promoted the Rumble in the Jungle, said Ali will live on forever alongside other US civil rights heroes.
"He was tremendous, not just a boxer, a great human being, an icon," King said. "Muhammad Ali's spirit, like Martin Luther King Jr., will live on. That's why Muhammad Ali will never die."
Ali spoke out for African-American civil rights in the 1960s, carrying on his fight against injustice and sacrificing the prime years of his own career in the process.
"When people saw what he had done for what he believed in, threw away three-and-a-half years of his career and he remained steadfast, he came through all of that bigger and more important than ever before," boxing promoter Bob Arum said.
See how the world reacts to the boxing legend's death- Muhammad Ali: 
Our father was a "Humble Mountain!" And now he has gone home to God. God bless you daddy. YOU ARE THE LOVE OF MY LIFE!

— Hana Ali (@Hanayali) June 4, 2016
— Muhammad Ali (@MuhammadAli) June 4, 2016
RIP @muhammadali, a legend who transcended sport and was a true champion for all. #thegreatest #MuhammadAli pic.twitter.com/vjmXlXaHip

— Oscar De La Hoya (@OscarDeLaHoya) June 4, 2016
A few hours before Muhammad Ali passed away, Laila Ali posted a throwback picture of Muhammad Ali with her daughter, Sydney,  born in 2011.
"I love this photo of my father and my daughter Sydney when she was a baby! Thanks for all the love and well wishes. I feel your love and appreciate it!!" Laila Ali, wrote- a former world champion boxer herself.
[fb_embed_post href="https://www.facebook.com/LailaAli/posts/10154320618807871:0/" width="550″/]
Transcending sport
Reflecting Ali's reach far beyond boxing, many of the biggest names in world politics also remembered a man who stuck up for his beliefs — and for those less influential than himself.
The Nelson Mandela Foundation said Ali had been Mandela's hero.
"Nelson Mandela, a boxing enthusiast most of his life, acknowledged Ali as his boxing hero. Madiba had great respect for his legacy and spoke with admiration of Ali's achievements," said Sello Hatang, chief executive of the foundation.
Mandela's favorite book at his office — where there was a photo of the two men together — was an autographed copy of an Ali biography, the organisation said.
It's been said it was Rope a dope, Ali beat me with no his beauty that beat me. Most beauty I've know loved him pic.twitter.com/G64WX3eyZC

— George Foreman (@GeorgeForeman) June 4, 2016
A true great has left us. @MuhammadAli transformed this country and impacted the world with his spirit. pic.twitter.com/ByNZYhM2ro

— Bob Arum (@BobArum) June 4, 2016
God came for his champion. So long great one. @MuhammadAli #TheGreatest #RIP pic.twitter.com/jhXyqOuabi

— Mike Tyson (@MikeTyson) June 4, 2016
Another hero gone. Rest In Power Muhummad Ali. The Greatest. pic.twitter.com/JO8EoaERD7

— Ice Cube (@icecube) June 4, 2016
Former US president Bill Clinton said he had been "honored" to award Ali the Presidential Citizens Medal at the White House in January 2001, just before leaving office.
"Through triumph and trials," Clinton said, Ali "became even greater than his legend."
"We watched him grow from the brash self-confidence of youth and success into a manhood full of religious and political convictions that led him to make tough choices and live with the consequences."
Turkish President Recep Tayyip Erdogan called Ali "an extraordinary athlete and a remarkable man of good deeds who conquered the hearts of millions."
"Boxing legend Muhammad Ali's life-long struggle against racism and discrimination will never be forgotten," he wrote on Twitter.
Spent so much of my life preoccupied with Muhammad Ali; watching, reading, thinking and talking about him. I was one of millions.

— Max Kellerman (@maxkellerman) June 4, 2016
[fb_embed_post href="https://www.facebook.com/kaj/posts/1114802981925226/" width="550″/]
Touched hearts
The sporting world also united to remember one of its biggest names.
Retired NBA all-time scoring leader Kareem Abdul-Jabbar praised Ali's courage in fighting discrimination.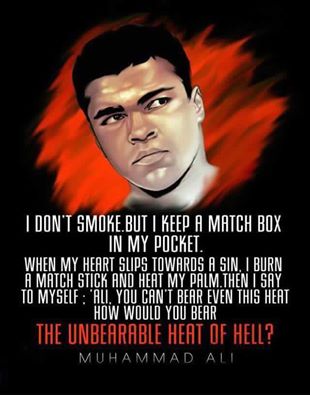 "At a time when blacks who spoke up about injustice were labeled uppity and often arrested, Muhammad willingly sacrificed the best years of his career to stand tall and fight for what he believed was right," said Abdul-Jabbar.
"In doing so, he made all Americans, black and white, stand taller. I may be 7-feet-2 but I never felt taller than when standing in his shadow."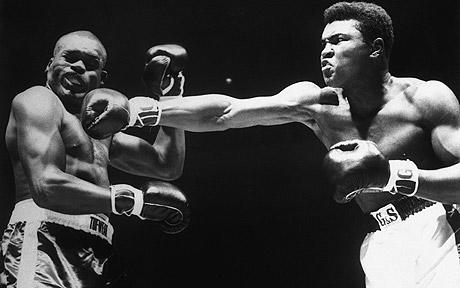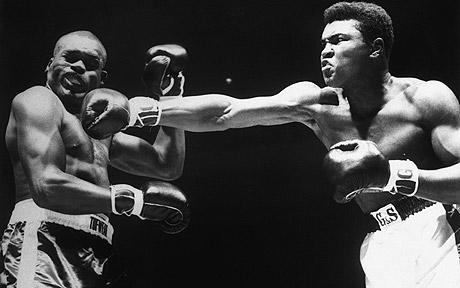 Ali won an Olympic gold medal in 1960 and lit the torch at the 1996 Olympic opening ceremony.
Thomas Bach, president of the International Olympic Committee, said Ali — who had been battling Parkinson's disease for decades — "was an athlete who touched the hearts of people across the globe, an athlete who was engaged beyond sport, an athlete who had the courage to give hope to so many suffering illness by lighting the Olympic cauldron and not hiding his own affliction."
Former England football captain David Beckham called Ali "the greatest there will ever be."
"The biggest and the best," Beckham said on Instagram.
Stay tuned to Brandsynario for more updates.