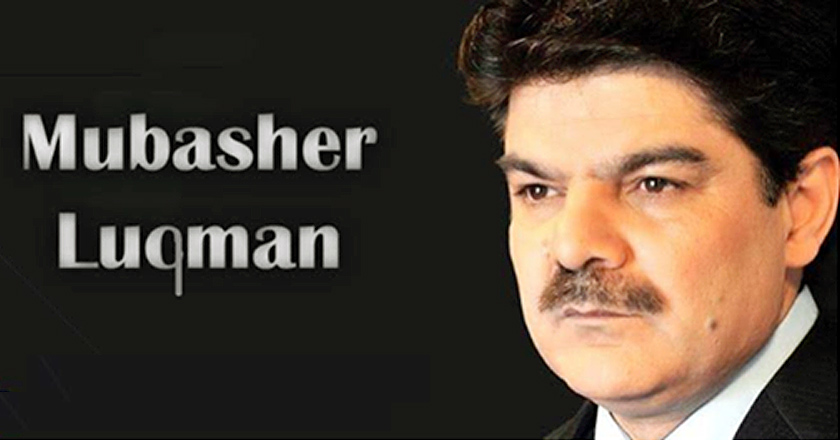 One of Pakistan's leading journalists and anchorpersons, the no-holds-barred Mubashir Lucman, former host of the popular show, Khara Sach, on ARY News, has rejoined Business Plus TV.
Mubashir Lucman resigned from his position in ARY News because of some disputes with the network's higher authorities over the numerous court cases his show was involuntarily involved in.
In a tweet to his 1.31 million followers on Twitter, Mubashir Lucman, who was widely tipped to join Bol Network sooner rather than later, said that he was joining Business Plus TV for the foreseeable future.
For the moment I shall be appearing on Business Plus the first channel I ever started with as then lets see what future has in store

— Mubasher Lucman (@mubasherlucman) April 29, 2015
His confronting style of journalism has landed him hot waters on many occasions, including in 2012 when his off-air conversation with real estate tycoon, Malik Riaz, was leaked.
Mubashir Lucman hosts a show titled 'Lucman Dot Com', which airs at 8.00PM everyday on the Business Plus TV, which is a widely watched Business channel, with a reach of more than 22.5 million homes across all regions of Pakistan.
Launched in 2004, the network was owned by the late Governor of Punjab, Salmaan Taseer.