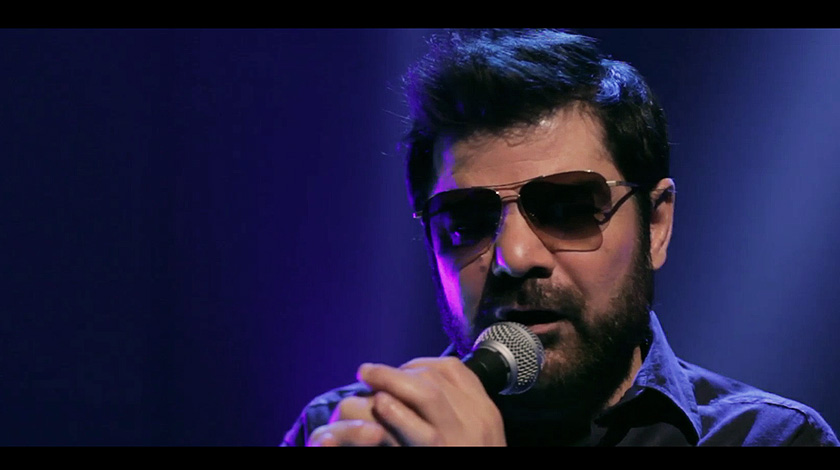 Mubasher Lucman, journalist and well known media personality has turned singer for 'Sing A Song – Save A Life' campaign by Shaukat Khanum Memorial Trust Hospital to save the lives of cancer-ridden children all over Pakistan.
The objective of this campaign is to create awareness about the growing number of cancer patients who are under fifteen years old and have no visible social support system to have them treated of this life threatening disease.
Watch his performance below:
Lucman performs 'Summer Wine' a well known song of the 60's, along with Aima Baig, student and singer, in what turns out to be quite a splendid performance.
According to Mr. Lucman, "Each year only a fraction percentage of children get treatment for their cancer as most parents can't afford to deal with this life illness owning to the exorbitant costs of treatment and that we must come forward to create an awareness so that we can help save these precious and beautiful lives."
"I don't care if someone wants to make fun of my inability to sing professionally but I will request all and each one of you to donate in some form or other. Each donation counts. Each amount is precious and none is trivial."
Shaukat Khanum hopes to continue the 'Sing A Song – Save A Life' campaign with Mubasher Lucman & Baaghi TV, which means we may be seeing many more local celebrities turning singers for the cause.
For the time being, it looks as though we'll have to wait and see what else Lucman has up his sleeve!
Have something to add to the story? Let us know in the comments below.