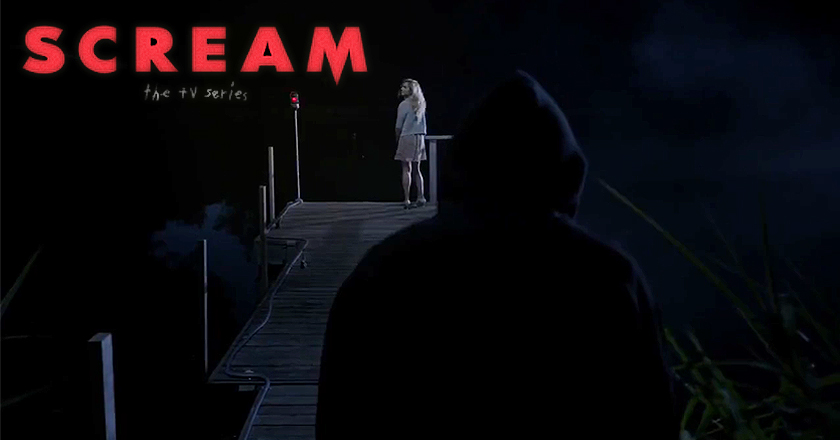 'Scream', the much acclaimed horror movie franchise's TV adaptation by MTV is all set to debut on June 30th this year. The first official trailer has been released by MTV. Bella Thorne, playing Nina Patterson in the 'Scream' series unveiled the premier date along with the first look preview was at the MTV Movie Awards on Sunday.
Ever since the success of the serial killer centered TV series 'Dexter', all the networks have gone on a spree for the best serial killer series they can produce. This can be exhibited by the prominent TV shows all centered around the serial killer plots such as Hannibal, Bates Motel and The Following. MTV doesn't want to be left behind in the race either.
View the 'Scream' trailer below:
Scream TV Series Trailer by stuffwelike
When CBS has a stalker based serial killer pilot by Kevin Williamson nearly ready to be aired for the oncoming season and NBC has just agreed on a Charles Manson drama series, MTV wanted to play its cards right. They did that by picking up two pilots last year both based on serial killers. The first was 'Eye Candy' which is a cyber stalker drama and the other 'Scream' based on the much acclaimed Kevin Williamson / Wes Craven movie franchise.
The 'Scream' series follows and centers on a cyber-bullying incident which results in a murder. This shocking incident brings back memories from the killing spree in the past which the town holds. This catalyst results in a new killer being born and going on a killing spree on a group of unsuspecting teens.
The series will retain the self aware and self parody style that slingshot the movie franchise into success as evident by the trailer. Within the first 15 seconds of the trailer a character announces "You can't do a slasher movie as TV series", which shows its self mocking style legacy of the film franchise.
Though it was originally going to appear in October, Scream the TV Series is now set to debut on June 30.