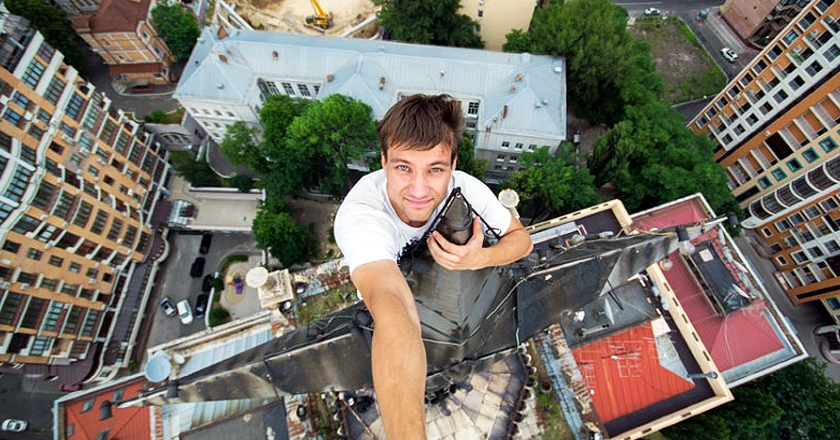 Marketing and advertising agencies have long been responsible for using different (and sometimes immoral) techniques to sell a particular brand's products. Fairness creams have long been targeting the large sub-continental audience with dark complexions (and low self-esteem) with the perfect solution to their darker skin tones, whilst there was a time when some clothing brands effortlessly exploited the 'zero-figure' trend.
MTV India has taken onboard the most popular trend in the world in the last two years and put it to use in its new TV show. Selfie – Word of the Year in 2013 – is a photograph that a person takes of themselves, typically one taken with a smartphone, or a webcam, and/or shared via social media. The fast-growing trend of taking selfies does not appear to slow down or fade away anytime soon, and is especially quite popular within the self-loving young generation nowadays.
India's most popular music channel, along with chief sponsors Panasonic, will take five 'selfi(e)sh' people on an adventure around the country to take grand selfies while trekking to unimaginable heights, exploring some ghostly homesteads, breaking their backs, and quite possibly losing some limbs, in all sorts of challenging landscapes and scenarios.
The show aptly titled 'The Great Selfie Challenge', will tickle your adventure bone and the winner of the said competition will be crowned the King/Queen of Selfies.
This is how the show is described on its website:
'Robert Cornelius took the 1st Selfie in 1839 & while selfies gained popularity in 2010, by 2013 it was declared the word of the year! What started as a casual fad has evolved & gone into outer space. There are selfies at the Oscars, selfies by Presidents and even NASA's Curiosity Rover took a selfie on Mars. And now, we at MTV are paying a tribute to selfies with The Great Selfie Challenge & we are looking for you!'
It must be remembered that the lengths to which some people take their selfie addiction has accounted for some tragic losses of human life in the last couple of years. In January 2015, three Indian students got killed by a speeding train when they got too close to it following a failed attempt to take a selfie.
Last year, a Polish medical student got killed when she fell off the Puente de Triana Bridge in Sevilla, Spain. Maybe all the uncertainty surrounding such high-risk adventures would enable people to sign-up for the challenge, thus making it a resounding commercial success. We would have to wait and see how this spans out.
Let us know what you think of this challenge below.