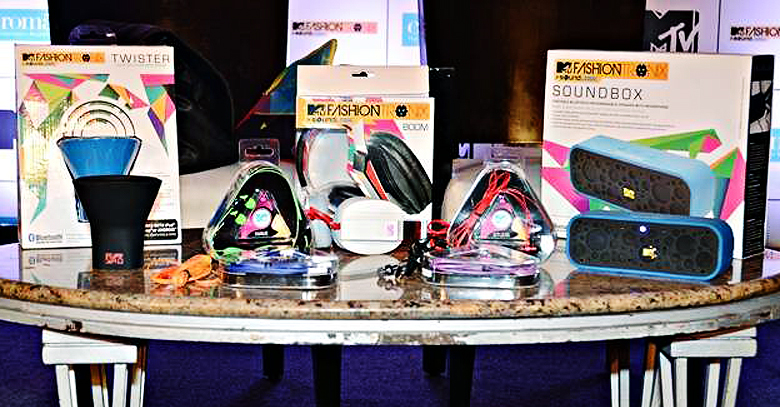 By Hafsa Ahmed
MTV in association with SoundLogic has released a brand of cool electronic gadgets for the youth- MTV Fashiontronix. The products are a blend of creative and funky designs by MTV, and SoundLogic's state-of-the-art technology.
The gadgets are available on www.cromaretail.com in more than 40 Croma stores for the first 60 days, and will soon be found in over 300 retail outlets.
Designed with the carefree youngsters in mind, these gadgets are sturdy, durable and shock-proof so that they have a long life. The range includes stereo earphones and headphones, splash-proof Bluetooth enabled speakers and Bluetooth speaker with microphone, all in trendy and colorful designs to target youngsters. The prices of the gadgets range between Rs. 899, and Rs. 3999.
Sagar Gwallani, Director, Soundlogic said, "We are thrilled to partner with MTV for the launch of MTV Fashiontronix range of gadgets…Partnering with Croma, the most preferred electronic destination for today's youth, we are confident of the range doing very well."
MTV wanted to collaborate with a brand that had a well established reputation had experience in targeting the youth and that is why they chose SoundLogic which is known not only in India but also abroad.
The initial marketing will be done mainly through social media i.e, Facebook, Twitter and its own website, and later they would start advertising through TVCs as well.