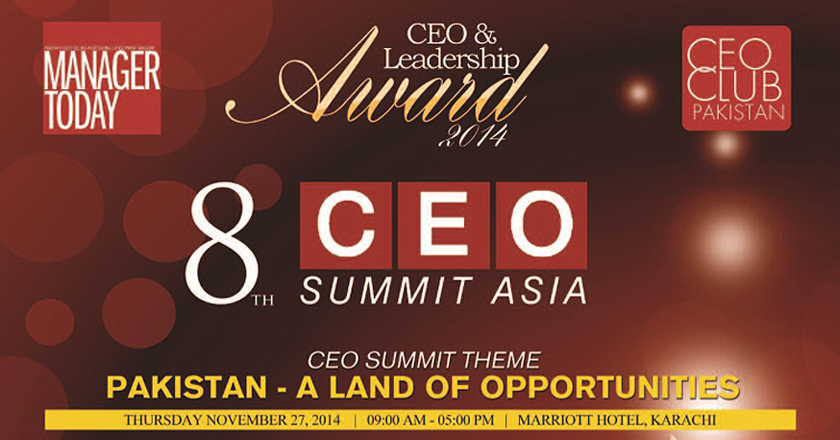 Chairman of EfroTech, Mr. Mohammad Abdullah Feroz was awarded the "Leadership Award 2014" by CEO Club and Manager Today Magazine in the 8th CEO Summit Asia.
This award is truly an acknowledgement of his outstanding achievements, revolutionary & passionate endeavors in IT industry and economic growth of Pakistan.
Under his able guidance, EfroTech is regarded now as a major player in the Human Capital Management and ERP/Supply Chain Management solutions in this region.
EfroTech is now a global software solutions supplier for numerous Fortune 500 companies, covering Afghanistan, ASEAN, Central & South Africa, MENA and Latin America.
The theme of this year's conference was "PAKISTAN- A LAND OF OPPORTUNITIES". More than 500 top Entrepreneurs, Diplomats, CEOs, Business Leaders, Policymakers, Management Consultants, Educationists Presidents, MDs, Economists & philanthropists from all over Pakistan and abroad attended this event.
The focus of the event was to share insights regarding growth in turbulent times, belief in Pakistan, consistency in performance, highlighting the essential areas of Economic Growth and Corporate Success for future generations of Business Leaders.
Dr. Ishrat ul Ibad, Governor Sindh was the chief guest while other prominent speakers include are Sajjad Saleem Hotiana – Chief Secretary Government of Sindh & Chairman CEO Summit Asia; Robert Shemin – Advisor – CCN & Fox News and Dr. Ishrat Husain – Director & Dean, IBA & Former Governor SBP were some of the noteworthy attendees of the event.