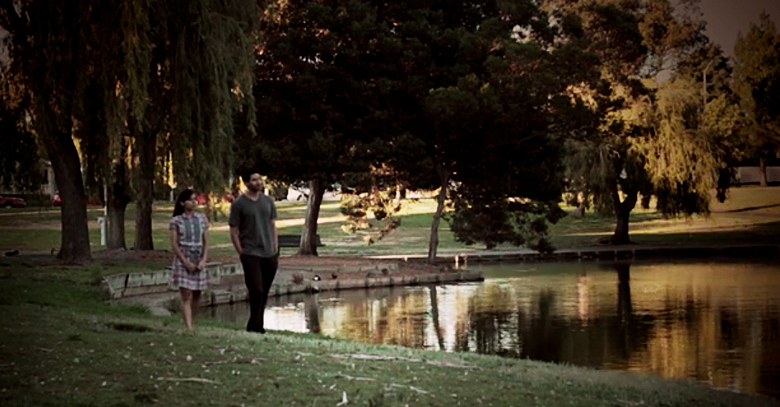 "The Immigration Lawyer: Shattered Freedom" Depicts the Ordeals of an Immigration Lawyer in the United States

Keeping up with tradition, Shah Peerally Productions addresses the hurdles which lawyers face in the US Immigration process

Shah Peerally Productions recently released the latest episode "Shattered Freedom" in the series "The Immigration Lawyer". This episode gives the viewers an insight into the struggles faced by Shah Peerally and his law firm. It uncovers his personal experiences and hurdles which he faced while pursuing a career as an immigration lawyer.
The film is an uncompromising work of fiction, depicting the trials and tribulations of immigrants seeking to participate in the American Dream. It evokes the hopes and aspirations of all immigrants to America and unravels the challenges of the American legal system and the ultimate assimilation into American society that virtually every immigrant can relate to.
The first part of the film recounts the story of a woman who has emerged from an abusive relationship and has overcome insurmountable odds to arrive in America, only to see her dreams shatter slowly. While the second part follows the journey of Ahmad, a man fleeing Iraq to the sanctuary of America, only to face an ordeal he had never imagined. However, as with Shah Peerally's other films, "Shattered Freedom" incorporates firsthand experiences of immigration attorneys and attempts to cover a swath of major social issues related to immigration and immigrants, thus making the stories in this film more than just ordinary tales.
Speaking on the occasion, Shah Peerally, executive producer, "The Immigration Lawyer: Shattered Freedom" said, "We aim to provide a voice to immigrants who are subjected to such harsh policies which lead to psychological distress and financial instability to them and their families. This movie also depicts the ordeals which a lawyer faces while pursuing his trade in the US Immigration process. In order to help people in their plight, the lawyers have to withstand a lot of obstacles before they are able to fight such cases."
Produced entirely in the Bay Area of Northern California by Shah Peerally Productions, "Shattered Freedom" showcases new local talents. The film is directed by Renato Asuncion, Joe Barcelone and Manny Valencia. The music is produced by Mahesh Mishra, Parminder Guri, Samir Date, Somaiya Dipalee and Geeta Madhuri, and choreography by Anna Attrey. The cast includes Shah Peerally as a lawyer, and Pavneet Saluja, Jimmy Sidhu, Jagruti Shah, Sameer Khera, Naz Khan, Mohini Foryan, Harish Sharma, Waqas Younus, Chaz Laredo, Akram Khan, Pawan Bangar, Ritu Nischal, Navin Tekchandani, Jennifer Spence, Kasim Mohammadi, Hamed Rasti, Poonam Sansanwal, and a host of other gifted Bay Area individuals.
About Shah Peerally:
Shah Peerally is an attorney licensed in California practicing immigration law and debt settlement. He has featured as an expert legal analyst for many TV networks such as NDTV, Times Now and Sitarree TV. Articles about Shah Peerally and his work have appeared on newspapers such as San Jose Mercury News, Oakland Tribune, US Fiji Times, Mauritius Le Quotidien, Movers & Shakers and other prominent international newspapers. His work has been commended by Congress women Nancy Pelosi and Barbara Lee. He has a weekly radio show on KLOK 1170AM and frequently participates in legal clinics in mosques, churches and temples.
About Shah Peerally Productions Inc.:
Shah Peerally Productions Inc. (SPP) was founded by Shah Peerally. Shah Peerally is a well-known attorney and civil activist, practicing immigration law and debt settlement in California. SPP's mission is to help local talents and increase awareness on many social issues such as battered spouses, immigrants' human rights and other important issues. SPP Studios focuses on promoting local business by participation into movies such as "Shattered Freedom."