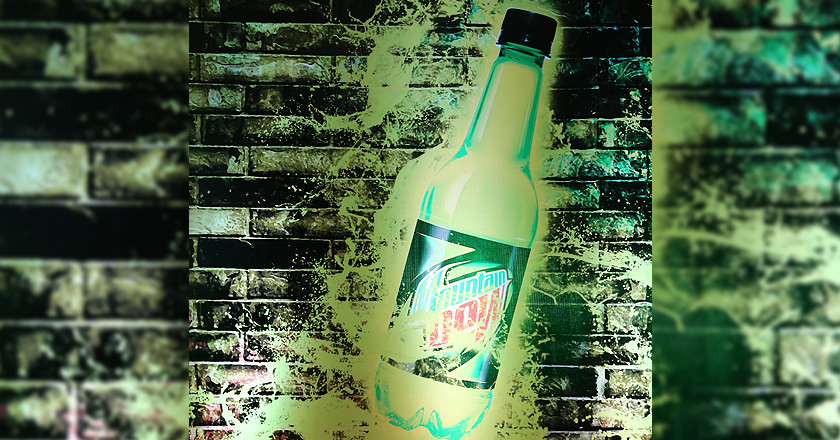 Mountain Dew recently organized an event at Area 51 Karachi, to introduce its new Neon look.
The new line of Neon bottles for the brand, unveiled through 3D projections at the event, perfectly encapsulated the brand's exhilarating and exciting perception.
The Brand's appeal towards the youthful target market was also well portrayed through the event's arrangements; with bikes, skateboards, graffiti and other entertainment pieces available at the venue, which was transformed to depict the brand new Neon bottles.
Marketing Director for Pepsi Co. Maliha Subhani, who was present at the event stated,
"Mountain Dew is a brand you can't put in a box. It is a brand that instigates originality and refuses to follow – it inspires by leading," She further added,
"More than anything else, Mountain Dew is about blazing a new trail – and this time the trail is Neon,"
This new 'Neon' trail of the brand was further celebrated at the event with a live performance by Adil Omar & Talal along with Umair Jaswal. A number of other famous media celebrities were also seen at the event including VJ Anoushey Ashraf, much loved actor Ahsan Khan and the famous musician Zoe Viccaji.
A new Mountain Dew commercial depicting the brand's transformed look was also unveiled at the event, along with complimentary samples of the new Neon bottles.
Recently the brand's outdoor campaigns display the same new look all around the city, here's a sneak peak,
Find Mountain Dew's complete portfolio here
Have something to add to this story? Let us know in the comments below or contact us here.