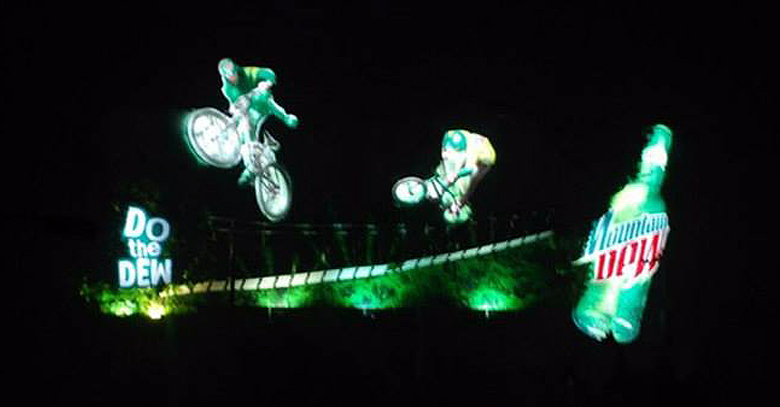 Mountain Dew is where the action is, outwardly in Lahore these days. The Pepsi owned brand now zip-lines through Lahore and other major cities with its out-of-home advertising that has caught everyone's attention in the last few days.
The outdoor campaign now features mountain dew dare devils 'zip-lining' there way through Lahore on an action centered arena. The outdoor location chosen for the promotion is Chandmari Chowk, Lahore.
The beverage brand has suddenly become active on social media and out-of-home at the same time.
Previously, Mountain Dew hosted an action event in Karachi, on 14th September, which caught every biker's eye. Featuring international dare devils and stunt men, Mountain Dew lived their slogan 'Do the Dew'.
The event was later on aired on almost 23 satellite channels simultaneously at the end of last month. Their social media page, ever since, has been hosting another activity, "Create a Dew Tagline", in which fans are encouraged to take part. Dew rewarded some of the winners with company's merchandise.
With over a million followers on Facebook and millions more on the streets, Mountain Dew's advertising endeavors not only seem in sync but also timely.