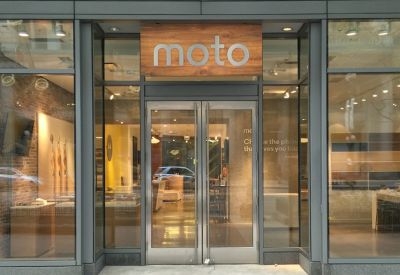 Motorola has announced that it will be putting its smartphones and wearables on display in first-ever "experiential" boutique in its hometown of Chicago.
Opening November 7 with an eye toward the holiday season, the Moto Shop will offer a hands-on, interactive environment where customers can try out the company's products.
A workshop will allow shoppers to customize their own Moto X Pure Edition using leathers, woods and a colorful palette, and most of its smartwatch customization options will also be on display.
A Drop Zone will provide a chance to put the brand's first shatterproof smartphone, the Droid Turbo 2, to the test.