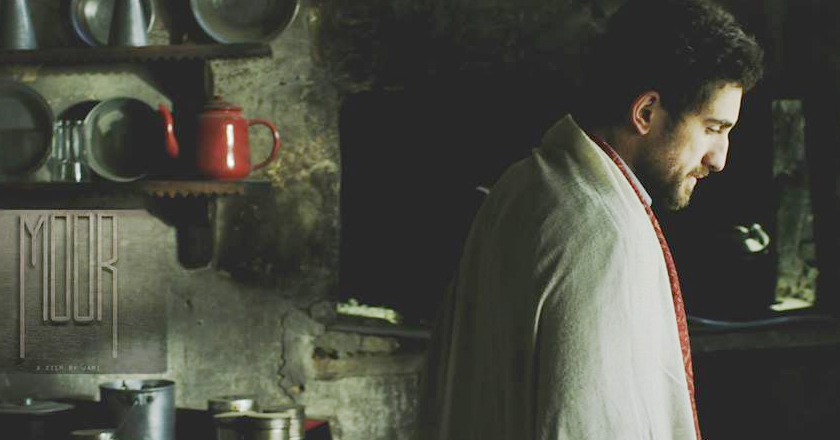 After a two year long wait, we finally have the first official trailer of Moor here!
With its breath-taking locations combined with Strings heart-wrenching music and Anwar Maqsood's nostalgic lyrics, the two-minute 15-second teaser will leave you mesmerized beyond words.
Moor, means mother in the Pashto language, is a heart-rending story about an ill-fated Pakistani family which is torn apart due to the uncontrollable barbarity of the circumstances they go through.
The film is produced by Nadeem Mandviwalla, owner of the Atrium Cinemas and directed by Jamshed Mahmood (Jami) – known for his cinematography. Strings have taken charge of the movie's music, whereas Hamid Sheikh, Azlan Shah, Samiya Mumtaz and Ayaz Sammo are among the star cast.
Moreover, the trailer portrays the spectacular beauty of the Muslim Bagh terrain of Balochistan which is garbed in snow.
Jami has dedicated his film to the 'loving Baloch' who shed their blood for Pakistan and in return they merely get 'blood, tears and sad levels of anarchy'.
[fb_embed_post href="https://www.facebook.com/moorofficialpage/videos/674196659379875//" width="550″/]
Starring:
Hameed Sheikh, Samiya Mumtaz, Shaz Khan, Abdul Qadir, Shabbir Rana, Sultan Hussain, Nayyer Ejaz, Ayaz Samoo, Sonya Hussain, I.R. Omer
Music by: STRINGS
Lyrics by: Anwar Maqsood
Edited by: Rizwan AQ
Director of Photography: Farhan Hafeez
Story by: Jami, Nazira Ali, Eman Syed
Co-Produced by: Nazira Ali
Produced by: Nadeem H Mandviwalla
Written Produced & Directed by: Jami
Stay tuned to know more about Moor's release date.