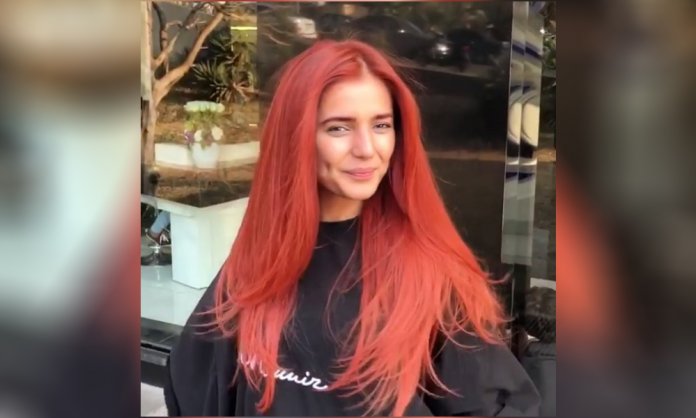 It is no secret that the singing sensation, Momina Mustehsan loves experimenting with her hair!
Of course, with locks as long and luscious as the songstress, who wouldn't want to play a little and be bold while at it!
Meera Just Dissed Priyanka Chopra & The Internet is Not Having it!
We have seen her rock a soft auburn shade!
And she has pulled off a hair color as daring as orange-red!
The beauty even went for a coppery tinge and looked ravishing in the shade!
Not to forget Momina's color melt balayage is GOALS!
But now she has gone for the ultimate hair makeover!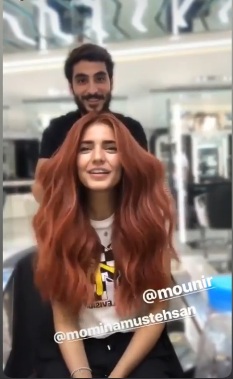 In a bid to refresh her whole look, Momina has undergone a makeover by the world-renowned Lebanese hair stylist, Mounir.
The hairdresser is considered the ultimate rockstar in the world of hairdressing. This man has been a hot favorite of the ladies for a while now.
Not only he is famous for his iconic haircuts but he is also one of the best colorists in the world to consider.
Our Pakistani sweetheart Momina has now joined the ranks of the many stars that went to Mounir and achieved the perfect transformation!
However, Momina stuck to her favorite firey red unlike and didn't opt for Mounir's signature looks!
Ecstatic over the radical change, Momina even shared the hair color transformation with her fans!
While we really think that Momina has pulled off the look, the internet is going all NAY for the makeover.
Fans want her old natural look back!
People think she looks like the Red Woman from the Game of Thrones
The rest are finding her look straight out of a horror movie!
But honestly, it is not that bad at all!
We bet not many can pull off this blazing red look so gorgeously!