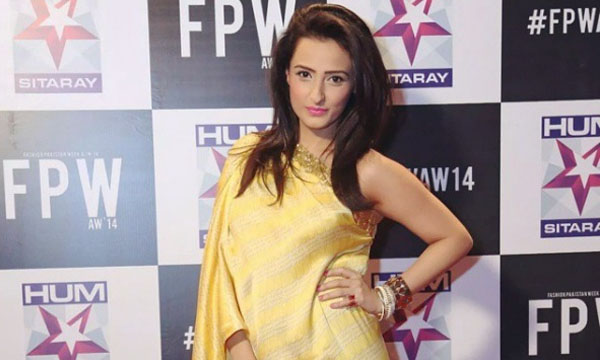 Momal Sheikh is up and about in Bollywood, promoting her debut movie "Happy Bhaag Jayegi" and seems to be having a fun time with her co-stars while at it.
In an interview with the Times of India, the Pakistani darling revealed the differences she felt between Pakistan's entertainment industry and B-town. It appears like the starlet is more of a Bollywood fan!
"There is a huge difference in terms of quality. I have never done a Pakistani film before, but from what I can gauge Bollywood is relatively warmer and kinder. Here, people work like a family unit rather than professionals. After doing a Hindi film, I have matured as an actor", told Momal Sheikh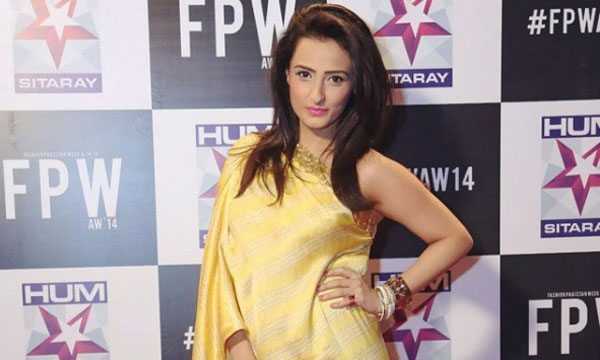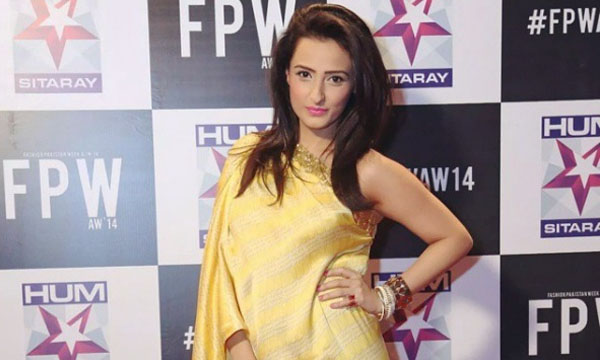 She added that the presence of Pakistani actresses, Mawra Hocane and Mahira Khan in India made her feel even more comfortable working across the border.
"Last time when I was here, Mahira, Mawra and I would catch up almost every day after work. Initially, I was nervous about the idea of working here. But I have got so much love and attention that the place started feeling like home soon. Even senior actors don't make you feel awkward. They ensure you have the confidence to perform well and help you enhance your scene", said the actress.
When asked if she feels competition with the rest of Pakistani stars working in India, Momal Sheikh revealed, "I am friends with Mahira, Mawra and Fawad. I can never be envious of Mahira just because she is working with Shah Rukh Khan. You can't compete and compare because that sucks the fun out of work."
For those who don't know, Sheikh was earlier offered a role in Welcome Back and two other Indian movies. But since she was expecting her first child Ibrahim, the heroine refused the offer.
Later, she got lucky again and was offered a supporting role in Happy Bhaag Jayegi.
Pakistani Celebrities Wish Momal Sheikh on Debut Bollywood Movie 'Happy Bhaag Jayegi'
Will Sheikh's debut turn out to be as promising as expected from the Pakistani actress? Let's wait and watch!
---
Devoting his career to Lollywood and Bollywood films as well as Pakistani dramas Javed Sheikh is now all set to appear in the Bollywood's upcoming film Happy Bhaag Jayegi alongside with his daughter Momal Sheikh. The movie is expected to release in the year 2016, after the completion of the last sequel.
The movie is expected to release in the year 2016.
Talking about the film with Dawn Images, the actor said, "In the film, I play a Pakistani bureaucrat and am Abhay Deol's father. Momal, on the other hand, is Abhay's fiance, so she plays my daughter-in-law."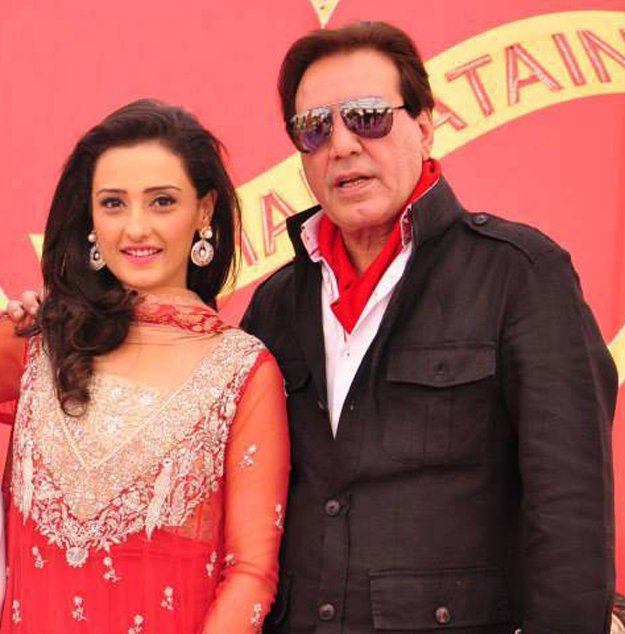 In an earlier interview with Dawn Images, Momal Sheikh disclosed that she was debuting as an actress in a Bollywood project.
The actress revealed that she is also debuting as a Pakistani character in the movie.
"[The director/producer] were looking for an actress for a really long time. Baba [Javed Sheikh] had given them a few names of good actresses, but none of them were able to commit to the project for various reasons. When they came to know about me, they asked Baba, but he suggested that I wasn't ready because I had just had my baby. But they approached me anyway, and the director talked to me about Tanu Weds Manu's success, and I read the script, which I found to be really good," she said.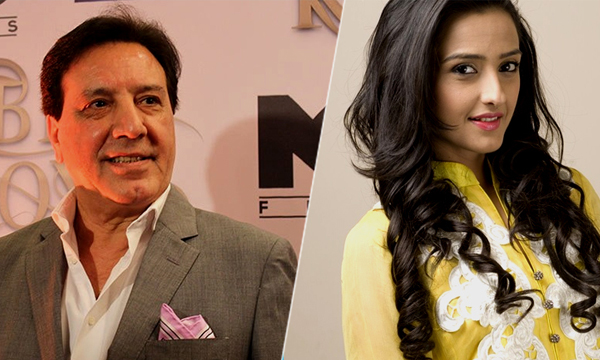 The movie is being produced under the banner of Anand Rai of Tanu Weds Manu fame and directed by Mudassir Aziz. The leading cast of the movie includes Abhay Deol and Diana Penty.
On the other hand, Javed Sheikh is also scheduled for another Bollywood movie whose details are yet to be revealed.
He has also signed a Pakistani project- a film named Wajood.
Stay tuned to BrandSynario to get more updates!