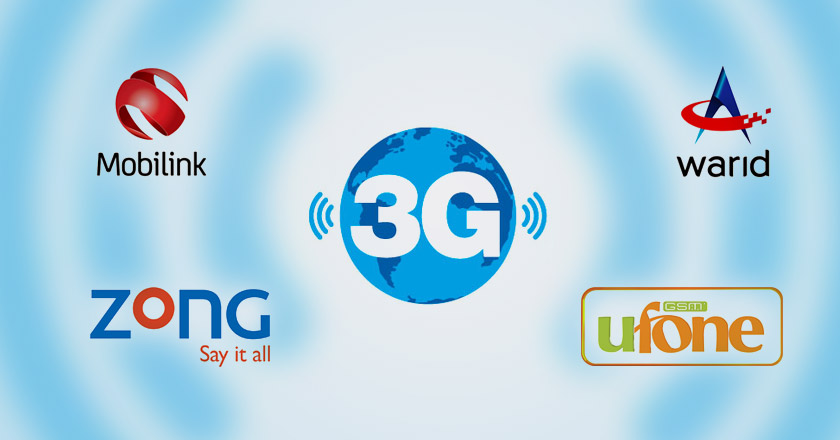 As new telecom technologies penetrate fast into Pakistan, with over 5 million 3G subscribers, all major telecoms are striving hard to provide 3G and 4G services to all of its customers across the country.
Leading the competition, with 4G services on board, are Zong and Warid, with Mobilink, Telenor and Ufone competing hard to provide better and more expanded 3G coverage.
Zong's CEO Mr. Liu Dianfeng, in an interview with ProPakistani, revealed that Zong has invested over USD 300 million in Pakistan to deploy over 500 4G network sites and 3700 cell sites for 3G networks.
Furthermore, eyeing the remarkable potential for data services in the country, the CEO of Zong believes "mobile broadband is going to play a crucial role" and plan to reveal a number of wingle and dongle products in the upcoming months.
With the lead in 4G introductions and a better mobile broadband experience for Pakistanis, Zong next aims to improve internet quality and provide its customers a smoother browsing experience by hosting websites via popular internet companies on its own network.
In neck to neck competition for 4G network coverage is Warid with it providing 4G LTE services in 9 major cities of Pakistan.
Warid has always adopted a less aggressive approach and has remained focused only on its urban audience. In line with that, there is no word for further expansion or deployment of new technologies since the introduction of the service 6 months ago.
On the 3G network end, Mobilink is aggressively rolling out 3G services to the smaller cities of Pakistan to ensure that all of its customers can thoroughly enjoy the 3G experience whilst optimally using its 10MHz spectrum.
Last week, the telco introduced 3G network to new cities including Chakwal, Bhalwal, Mandi, Daska, Dipalpur, Pattoki, Wazirabad and Bahauddin bumping its coverage to 43 cities in total and on Friday, it announced the introduction of Mobilink 3G network in 10 new cities including Farooq Abad, Hafizabad, Kasur, Raiwind, Talagang, Chunian, Gujjar Khan, Ganda Singh Wala, Haripur and Nankana Sahib.
Mobilink is also providing free trials for all these cities till 25th May 2015. To find out if your area falls within the coverage map, dial *443*1# and to activate 3G services, dial *443*3#. The customers can enjoy unlimited data services during the free trial, at the end of which they will be notified to subscribe via SMS and other Mobilink digital assets.
Telenor is still leading the 3G coverage chart with 72 cities in total with 1.7 million 3G subscribers, Zong with 45 cities on the map with Ufone lagging far behind with 3G coverage only in 34 cities.
While people are fast opting for 3G networks, the growth rate for 4G LTE is still slow mainly due to the lack of 4G devices available. However, there is a rapidly growing potential for it and Zong seems to be the only focusing on it with others continuing to focus on expanding their 3G networks.