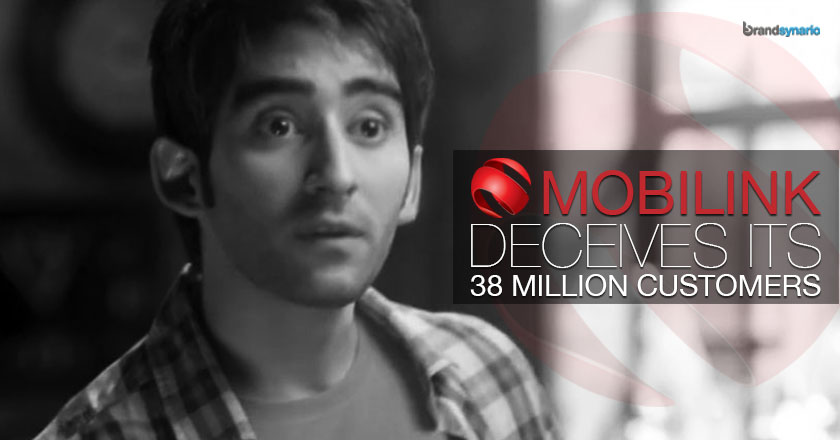 This is an epic example of the times when brands tend to forget the line between exaggerating and lying, this time around it's none other than the largest telecommunication network of Paksitan –  Mobilink. 
Recently, Mobilink aired its 45 sec "24 Ghantay Bundle" TVC and the advert claims that it offers unlimited calls to any Mobilink number throughout the day at a rate of 10 rupees only. 
Before I say anything else, let's have a look at the TVC:
Now what does this TVC entails? Calling unlimited Mobilink numbers throughout the day without paying a single penny more than Rs. 10 + the regular taxes, right? But the deceiving part is that there is no such thing.
The information about this package over the official Mobilink website says that after the payment of the advertised cost, 75 Mobilink minutes are allotted to the customers after the end of which the customers are charged the regular call charges. 
Moreover at the end of the TVC, it says "Kuch Chupaya Nahi, Sir Jhukaya Nahi". Well, by the sound of it they mean to say they are not hiding this very important piece of information from their customers which they actually are.
The point over here is not to uncover the dark mask of lies from any brand's face but instead, to show how much these brands actually care for their customers; i.e. they start to sting their own loyal customer base with such fake marketing when their books start to show losses.