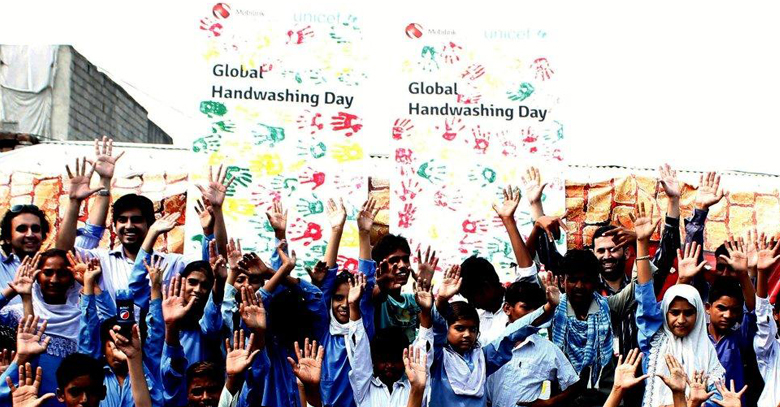 By Ufaq Ashfaque
Mobilink launched a national drive at Pehli Kiran School in Islamabad to promote and celebrate the Global Hand washing Day (GDH) 2013. 
The objective of the initiative is to educate children about the significance of washing hands and how it prevents them from various health problems.
Mobilink Foundation Torchbearers – volunteer employees from Mobilink – will be holding similar events in various schools across Pakistan. Mobilink also plans to spread awareness through SMS, customer centric promotions and social media engagement.
"The simple act of washing one's hands can have a far reaching impact on the health of a community.  Our pledge to take the drive of Global Handwashing Day to various regions of Pakistan is part of Mobilink Foundation's broader commitment to improving health care across Pakistan," said Omar Manzur, Head of Corporate Communication at Mobilink.
Mobilink is also beginning to show colors in promoting corporate social responsibility (CSR).  With the first GDH launched last year, the company is also looking forward for launching similar activities that would help Mobilink communicate with its customers.
How effective, as a customer, do you think such initiatives are?