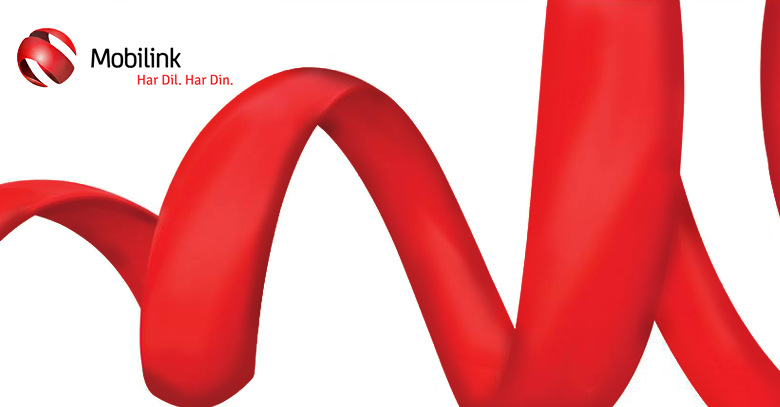 By Fatima Akhlaq
Last week, Mobilink commercially launched its 3G service and from today onwards, customers will be charged for using 3G service across the country.
With this, the company has declared various 3G bundles and options for its customers to enjoy. 
How to activate Mobilink 3G service?
Mobilink customers will have to activate their 3G service unlike other operators. Customer will have to dial *443# and select the "3G activation" option in order to commence the service on their cells. Alternatively, users can also send SUB to 7003 for 3G activation and this activation will be free according to Mobilink.
3G Packages of Mobilink:
Mobilink will be offering 3G bundles of 3 days, weekly and monthly for its customers. 4GB is the maximum limit for the monthly bundle and it is worth of Rs. 600 per month.
These 3G packages are not auto renewable i.e. customers will have to renew their data bundles every time they wish to continue using the 3G bundles. This effectively means more hassle for customers who are planning to use a daily 3G package.
Take a look at the different 3G bundles Mobilink is offerning:
Video Calling

Terms and conditions:
3G bundles can be subscribed and consumed in both 2G and 3G networks.
3G bundles can be consumed at 3G speed within 3G networks and at best possible speed within 2G networks.
Tax will not be implied on Mobile Internet Usage and subscription charges.
Offered 3G data bundles will not be auto-renewable. Bundles will need to be subscribed again upon expiry.
Base rate is a default rate. This means that if you are not subscribed to any bundle, you will be charged according to base rate i.e. PKR 18/ MB at 2G speed even if subscriber is connected to a 3G network. Charging pulse will be 64 KB.
Video call will be activated by default along with 3G services.
The billing pulse for Video Calling is 30 seconds.
Currently just only on-net Video Calling is available.
Video Calling is only possible in 3G network and will require a handset capable of making a video call.
Postpaid Packages
Mobilink hasn't announced its 3G packages yet. Hence postpaid customers will not be able to use 3G service for a while.
Share your thoughts about these Mobilink 3G packages.