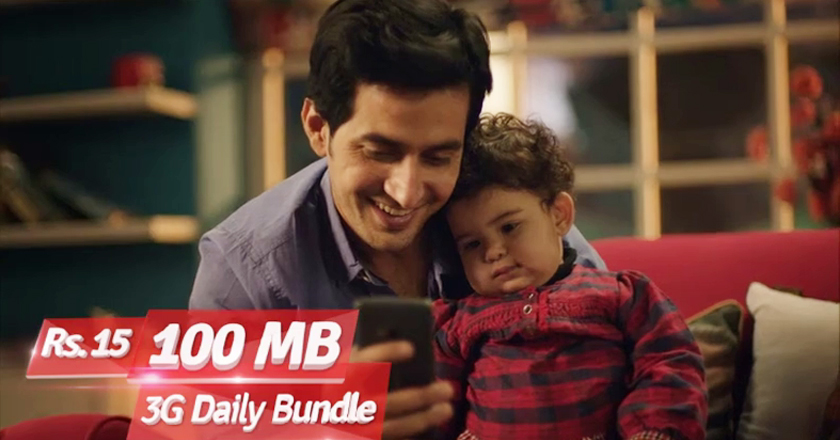 Mobilink's latest commercial highlights its 3G Connectivity with a 10MHz bandwidth. The ad creatively uses a new approach which is both humorous as well as communicates the message effectively with regards to the utility of its internet connectivity.
The central story revolves around a father trying to prevent his young child from crying by showing him a children's video via his smartphone. However the video keeps buffering and the kid keeps crying. Mobilink 's3G internet  rushes to the rescue and the superior internet speed of 10 MHz results in smooth streaming of the online video and a happy baby.
The concept is creative and the buffering problem consumers face with online video streaming is caught spot on. This accurate depiction of the frustration often faced in this regard is shown through light – hearted humor.
Fast internet browsing is enabled throughout the day via 3G for PKR 15 only via dialing *117*1#. The 10 MHz internet speed is a competitive advantage that Mobilink has over most of the other network connections through this advert.
The ad also serves as an infomercial reminding users with regards to purchasing a daily bundle. Since the advent of 3G and 4G connectivity, telecoms have been involved in the competitive battle for providing superior internet connectivity, with  Mobilink  boasting the second largest 3G Spectrum in Pakistan
Take a look at the TVC here.