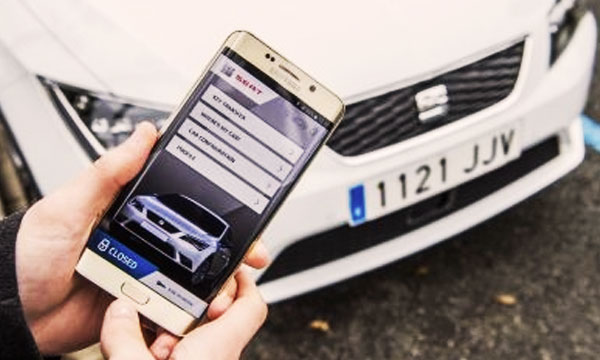 Alongside new smartphones and a virtual reality camera, Samsung will be demonstrating Samsung Connect Auto at this week's Mobile World Congress in Barcelona, Spain.
Described by its makers as ushering in "a new era of driving experience", the Samsung Connect Auto is a dongle that plugs into the diagnostics port of potentially any car built since the 1990s in order to bring it up to date technologically speaking.
"We have been listening to our customers and pushing boundaries to create a connected car ecosystem that seamlessly integrates our products and partner services for a better driving experience," said Dr. Injong Rhee, Executive VP and Head of R&D, Software and Services, Mobile Communications Business at Samsung Electronics.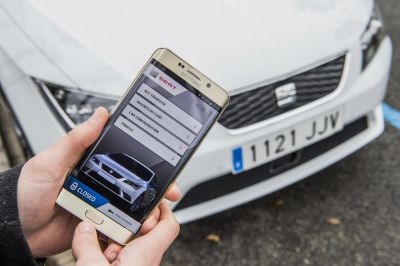 "Through collaborations with valuable partners and experts across many industries, we are carrying out our vision of bringing IoT technology to people's everyday lives."
The device offers wi-fi, monitors driving behavior, and provides tips for saving fuel. It can also give maintenance advice, serve as a vehicle locator and tracker in case of theft; and as a black box for helping users lower their insurance premiums. The final touch is support from a number of partners including Cisco, Orange, Here, and AT&T.
"Samsung's willingness to work with others to create an ecosystem of true interoperability will allow it to be one of the leaders in the aftermarket connected vehicle space," said Chris Penrose, Senior Vice President, Internet of Things, AT&T Business Solutions.
However, the gadget is not a new idea. US startup, Automatic Labs has been selling its own $99 plug-in dongle and smartphone app offering almost identical services since 2012 and in 2015 launched an ecosystem of car-focused apps from other companies.
At MWC, Samsung is also partnering with Seat and SAP to develop solutions for the connected car of tomorrow. The first solutions include a method of reserving a parking space and paying for it without leaving the car and a digital key that lets owners share their cars.
Volvo is also demonstrating a very similar system at MWC. However, unlike the Swedish brand, Seat is a true mass-market marque, meaning this technology could soon be available to everyone.
"For Seat, connectivity is a key factor. This technological alliance with Samsung and SAP strengthen Seat's aim of becoming a reference in the field of connectivity," said Executive Committee President Luca de Meo.
Samsung, LG Introduce VR Headsets at Mobile World Congress 2016
Stay tuned to Brandsynario for more updates.