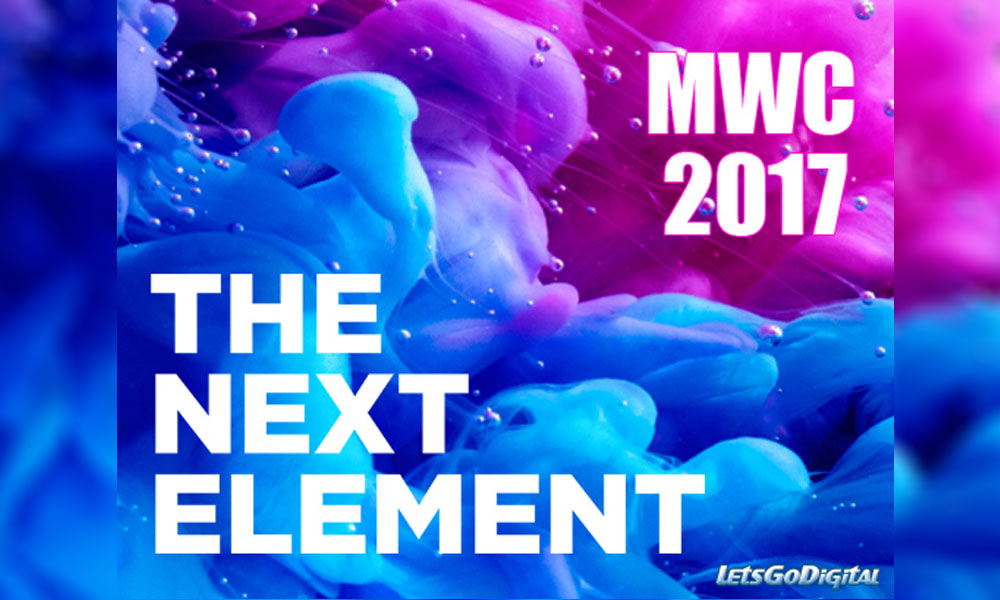 The biggest mobile event in the world is about to begin, and as the hour approaches, we are getting more excited by the minute. With tons of expectations from this year's Mobile World Conference 2017, our expectations have massively increased, and we hope the manufacturers can surplus them with ease.
Here's what we expect to go down at MWC 2017:
Hello Moto
We are expecting Motorola to do something big at MWC 2017! The company has scheduled an event on 26th February, and according to us the company is most likely to talk about a possible successor of the Moto G4, and some new accessories. We have a feeling that Motorola will take this year by surprise by launching a MOD or a new flagship which is about to sweep the world off its feet.
LG G6 Rumors
We are really excited and looking forward to the revealing of the LG G6. Hopefully, it will be significantly different from its predecessor, packed with lots of happening features! The handset is most likely to be a part of MWC17 and will finally come out in February. It is likely to boast a quad HD+ screen approximately 5.7-in, LG's InTOUCH tech, consume 30% less power, could possibly be equipped with a secondary ticker display like that found on LG's V10, 2880 x 1440 screen is meant to make using dual-screen multitasking easy.
Mashable has shared a picture of how they think the G6 will look like:
Samsung Galaxy S8
As we wait for any new developments on Samsung Galaxy S8, we are expecting Samsung to unveil its flagship phone on the biggest platform, MWC. A platform like that will create massive hype for S8, with the world's eyes already on the phone, Samsung has a very good opportunity to make the most of this opportunity.
Android Wear 2.0
We are hoping to hear more from Google in regards to Android Wear 2.0. The wearables have been under work for about a year now, and at last, they are to be launched under smartwatches very soon. MWC17 is a great forum for Google to show off their wearable. Earlier, Android Police published a report claiming that the company has plans to release their new lineup sometime in February.
The operating system is a major update to Google's wearable operating system, offering you the opportunity to use standalone apps on your device. So, you won't need to have a smartphone connected to the wearable in order to run both Google apps and those developed by third-party software makers.
Nokia's Smartphone Lineup
Nokia took the world by storm, especially China, when it launched the Nokia 6, all sets sold out in a flash sale under 1 minute. Yes, just under 1 minute! The industrial design for the Nokia 6 is absolutely fine! It is thin, sleek, and has been made by a company which has been known to make some extraordinary phones. The company is using "intelligent power amplifier chip" to boost the power by double the power. The device is packed with security options, including a fingerprint scanner.
Nokia 6 Smartphone Expected to Sell Like Hotcakes! Here's Why;
Digital Assistance
Digital Assistants are the new topic of the new year, device makers are introducing their own AI assistants to compete with Apple's Siri and Amazon's Alexa. Even HTC introduced its assistant with the new U Ultra to offer users recommendations and context-aware alerts. An AI-powered assistant is also rumoured to be among the marquee features in the Galaxy S8.
Virtual Reality
Virtual Reality became everyone's favourite toy with the introduction of Oculus VR, Samsung's Gear VR, HTC's Vive, this year, we are expecting something to come up from Google's side, code-named Project Tango.
We also expect to see phones with the horsepower and OS version to support Daydream. According to Greengart, are Samsung, which is partnering with Oculus on the mobile VR front and phone makers from China, where Google services are few and far between.
Budget Phones
Budget phones are creating lots of buzz as the companies are giving major focus on providing feature-packed budget phones at affordable rates so that everyone can have access to smartphones and advanced technology. Just recently, Samsung introduced the budget-friendly Samsung J2 Ace for a price of $125. According to Greengart, "MWC is often a good place to spot Chinese vendors looking to break into Western markets, and it's a great place to see just how sophisticated the Shenzhen supply chain has become,"
5G
We hope to hear something about 5G technology, with another year closer to the introduction of the next-generation tech, we might be seeing a glimpse of what can possibly happen in the coming days! Jack E. Gold of research firm J.Gold Associates asdded; "Everyone will say, 'We're doing 5G trials.' That's all well and good to do trials, but how real is it if there's no real standard yet?" Gold said.
Stay tuned to Brandsynario for more news and updates.