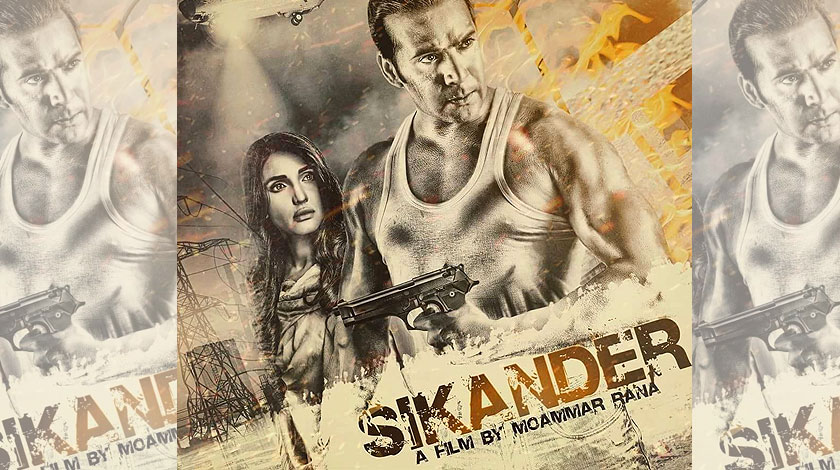 Yesterday, we came to know that our very own Ex-Pakistani fast bowler, Shoaib Akhtar, will shake his leg on an item song for Moammar Rana's directorial 'Sikander.'
Well, guess what! That's not it. Word has been around that we will be witnessing a number of other eminent sports players as well in 'Sikander'.
Read more: Shoaib Akhtar Says Yes to 'Item Song' for Moammar Rana's Sikander
Sikander, a commercial movie, is a dream project and a payback dedicated to Momi's fans who have given unconditional love and sincere wishes.
We still couldn't get hold of all the other players who will be a part of this movie as Momi has been clamped up about it but Sikander's publicist Rana Asif revealed some interesting facts.
"Since it's an inspiration story viewers may get to see a lot of cricketers, hockey and squash players making cameo appearances in the movie," he said.
Although, he didn't elaborate on the cameo appearances made by different stars in the movie, we have a feeling that the movie will be seen as the likes of Om Shanti Om, witnessing the performances of various celebrities in an item song.
The film's strong affiliation with cricket is also illustrated from the fact that a lot of sports players attended the recent press conference of the film including Moin Khan and Mohsin Khan.
Sikander looks like a complete package of every important ingredient required in order to capture the hearts of the audience. The film being a blend of action, romance, thrill, deception and revenge.
Here is to hoping that this film takes our industry to new heights.
Read more about Sikander: Moammar Rana to Direct 'Sikander' Movie Based on Real Life Events