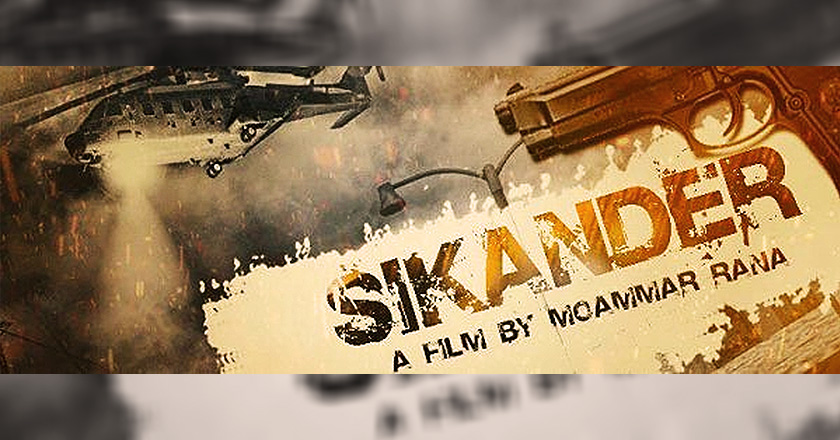 One of Lollywood's experienced stars, Moammar Rana is all set to make his directorial debut with an upcoming reality based feature film, Sikander.
After successfully trying his hand at movies and dramas in the lead roles, Moammar is ready to wear the director's cap to create his own movie, Sikander.
The upcoming movie will star Moammar in the lead role, along with three actresses, whose names are yet to be revealed, Sikander is a complete"entertaining masala flick", as claimed by the actor's PR manager, Rana Asif.
Rana revealed that the movie is a love story with an excellent music ensemble of seven songs by some of Pakistan's mega stars including Fariha Pervaiz, Humaira Arshad, Waris Baig and Abrar-ul-Haq.
Two of these songs will be shot in Bangkok, Thailand while the others will be filmed in Moammar Rana's hometown in interior Punjab.
Rana Asif further revealed that while Moammar Rana's beautiful daughter, Rhea Rana, will not be making her debut appearance in her father's brainchild, all three actresses in the movie are expected to be newcomers, especially the one playing the lead role.
Moammar Rana has been impressing the audience since his acting debut in Deewane Tere Pyar Ke. The actor has achieved many milestones. His best work includes Pakistan's third highest grossing movie, Chooriyan, for which he bagged the best actor award.
His directorial plans had been in line for over five years now only to have taken the front seat this year.
Sikander is set to release in winter 2015. Here is to hoping for another Pakistani cinematic success.