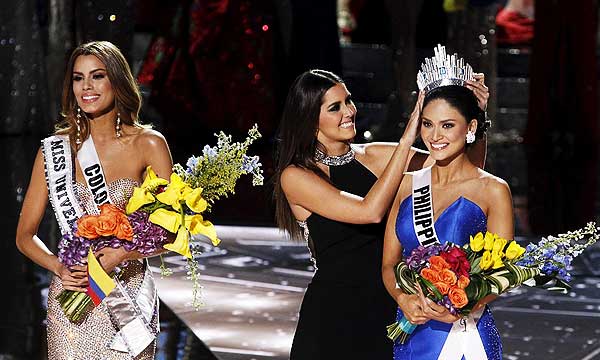 The much-awaited results of the Miss Universe 2015 pageant were almost swapped! The multi-million dollar pageant under the tutelage of the businessman turned politician Donald Trump experienced a severe bout of epic awkward moment at the finale last night.
The host Steve Harvey presumably got the winner's and runner-up's cards mixed up. He went on to announce Miss Colombia, Ariadna Gutierrez Arevalo as the chosen Miss Universe 2015 instead of the rightful victory of Miss Philippines, Piz Wurtzbach.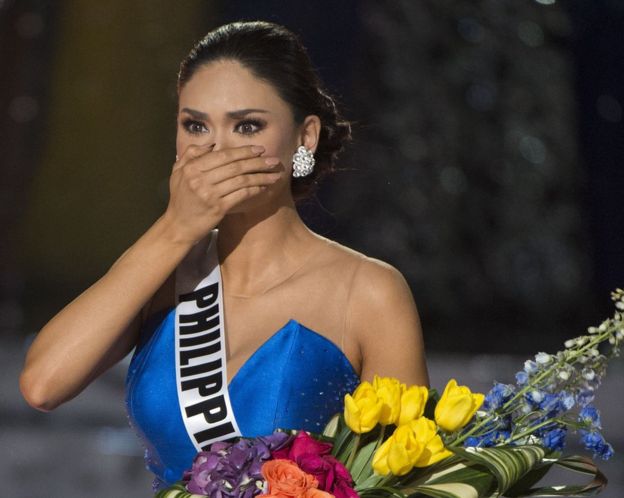 Watch Steve Harvey's epic fail video here:
After announcing Miss Columbia as the winner, she proceeded to walk around and blow kisses to the crowd and then was the moment when Steve chose to rectify his mistake after the realization of his mighty mother of all gaffe hit him.
The audience everywhere was left stunned and afterwards, Miss Philippines was announced as the deserving winner.
The audiences worldwide got to witness this moment of hilarity. The Facebook announcement post was shared around 40,000 times with a record of 11,000 comments. Also, the people resorted to tweet about the incident in a fun and lighthearted manner.




The audience disapproved and remarked that this was quite a misstep as it was embarrassing for both the beautiful ladies.
Steve Harvey also apologized for his momentous mistake, as he tweeted in a later deleted tweet, "I'd like to apologize wholeheartedly to Miss Colombia & Miss Philippines for my huge mistake. I feel terrible."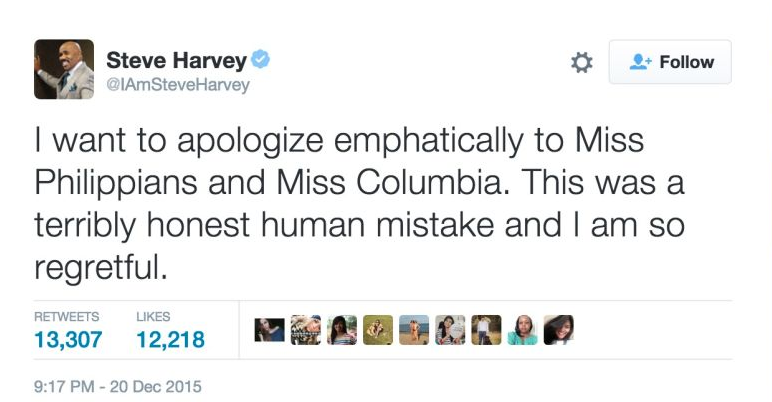 Our guess is that all's well that ends well. Congratulations to Miss Universe 2015 Pia Wartzbach!
Nevertheless, All is well that ends well – later on, Miss Columbia gave an emotional message citing, '"Everything happens for a reason." See her complete message here:
[fb_embed_post href="https://www.facebook.com/MissUniverse/videos/10153889728229047//" width="550″/]