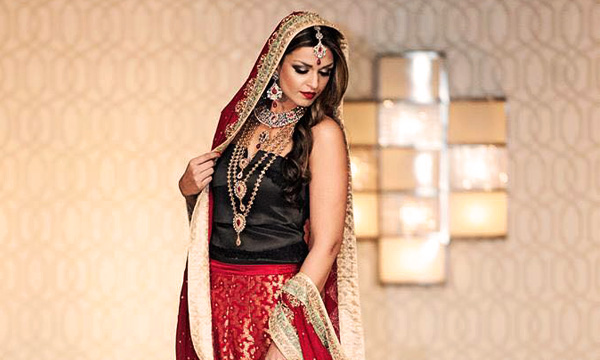 After winning the prestigious title of Miss Pakistan USA, Sarish Khan is on a mission to promote a positive image of Pakistan, particularly the women. While talking to a local daily, the beauty queen revealed some rarely known facts about her life.
Like any other Pakistani girl, the American diva of Pakistani descent initially faced resistance from the family on taking part in the pageant but later convinced them through her goals.
Sarish Khan told that she was unaware of such beauty contests until she heard about Nina Davuluri, the first Indian-American to win Miss America title. "I hadn't watched a pageant in my life until I heard all the chatter about Nina Davuluri, the first Miss America of Indian descent to win the title," the 26-year-old lady said.
Recently crowned Miss Pakistan USA- want your help in having a successful reign. #proudpakistani pic.twitter.com/xjnyaht9Ew

— Sarish Khan (@sarishofficial) September 1, 2015
It motivated her and made her think, "if a pre-med student can put India on a global platform then what's stopping a Pakistani law student from following suit?"
Ms. Khan endeavors to break gender stereotypes and show Pakistani women in a positive light. She is ready to take the responsibilities that come with the esteemed title. "I aim to bring to light the diversity and adversity in the Pakistani community — particularly for women — in America and across the globe."
[fb_embed_post href="https://www.facebook.com/441540366048323/photos/a.441661816036178.1073741833.441540366048323/445777458957947/?type=3/" width="550″/]
The young ambitious woman is a law student at George Mason Law School and granddaughter of the legendary actors Sabiha Khanum and Santosh Kumar.
She aspires to practice her education as an attorney and has plans to join acting classes in the US after her law school.
The Pakistani-American may debut in Pakistani entertainment industry after gaining some experience in acting.